OLX "Local Office"
Colorful, green, diverse and warm. A place you will fall in love with. This is the new working environment designed by Workplace for the largest online classified ads company in Poland – OLX. The project has found its realization on the 11th floor of the Q22 building in Warsaw.
It was early 2016. We had already been designing a new office for the Allegro Group in the capital. We learned that the strategic investor of the company was selling some of the associated companies including Allegro and Ceneo. Due to the business change, we started to develop an independent design concept of offices for this entity, in which the fund continues to invest, i.e. OLX. In addition, we also designed a small office for Naspers Classifieds itself. Both companies occupy the same floor. They share not only financial dependency, but also the entrance area with its additional social and networking functions.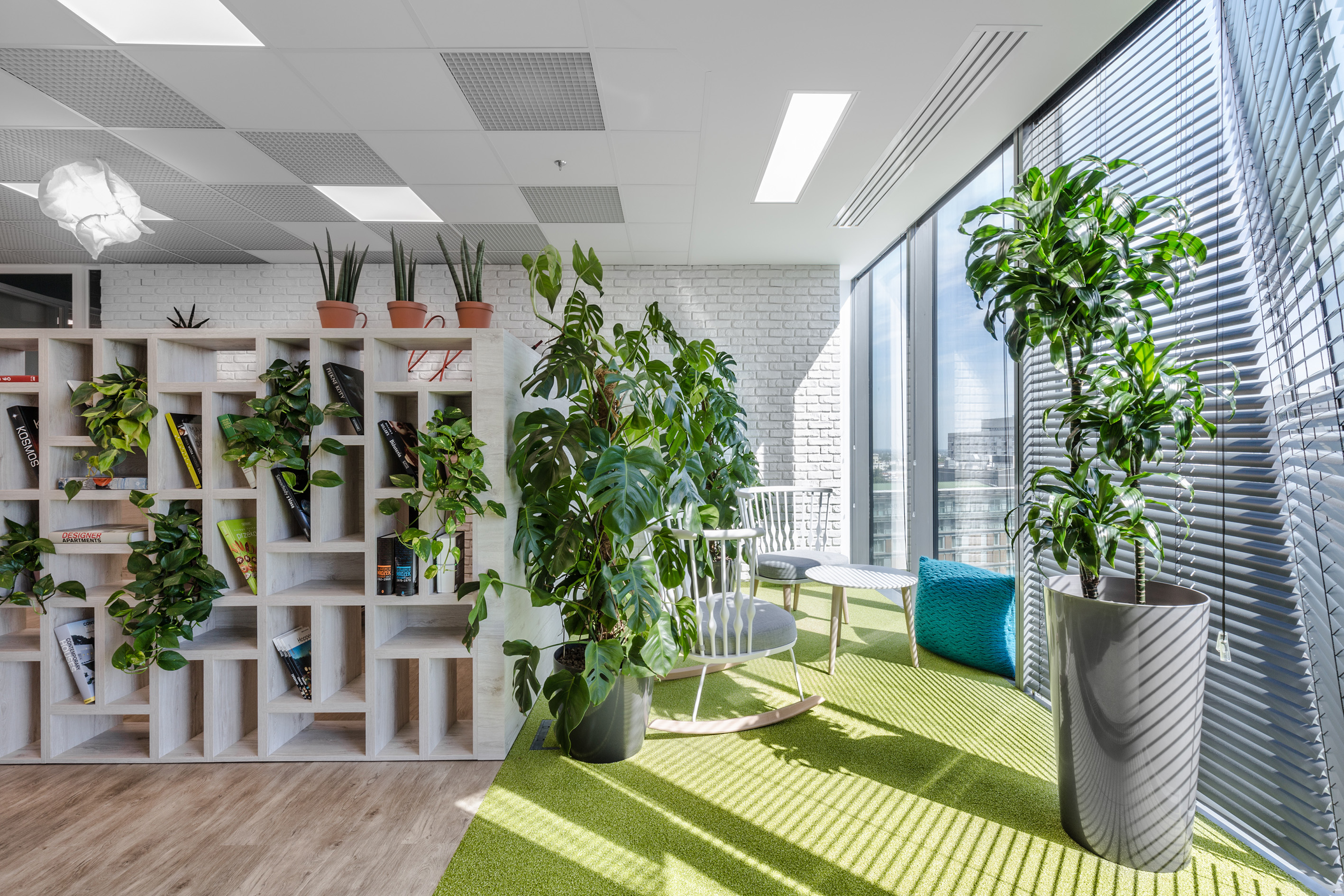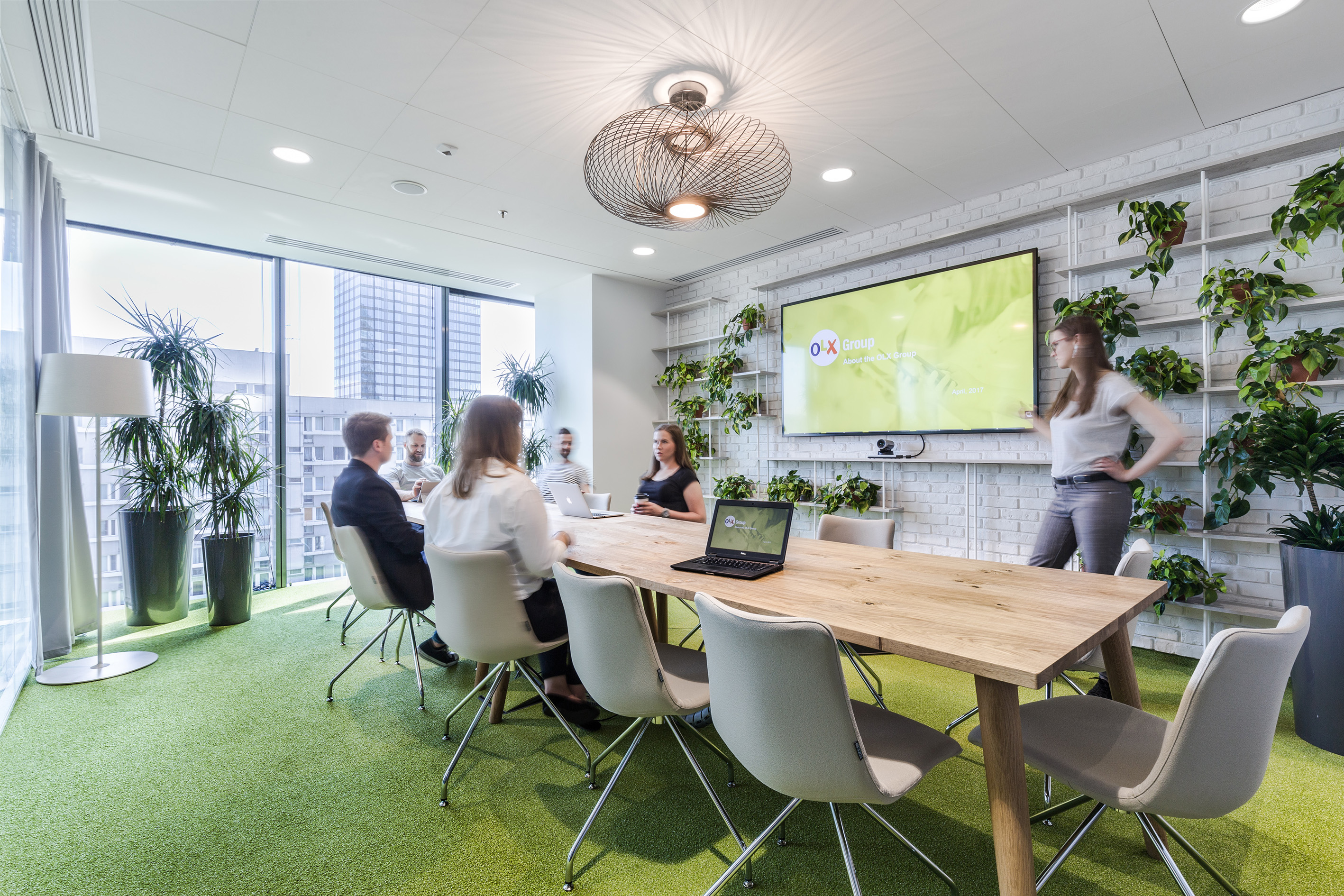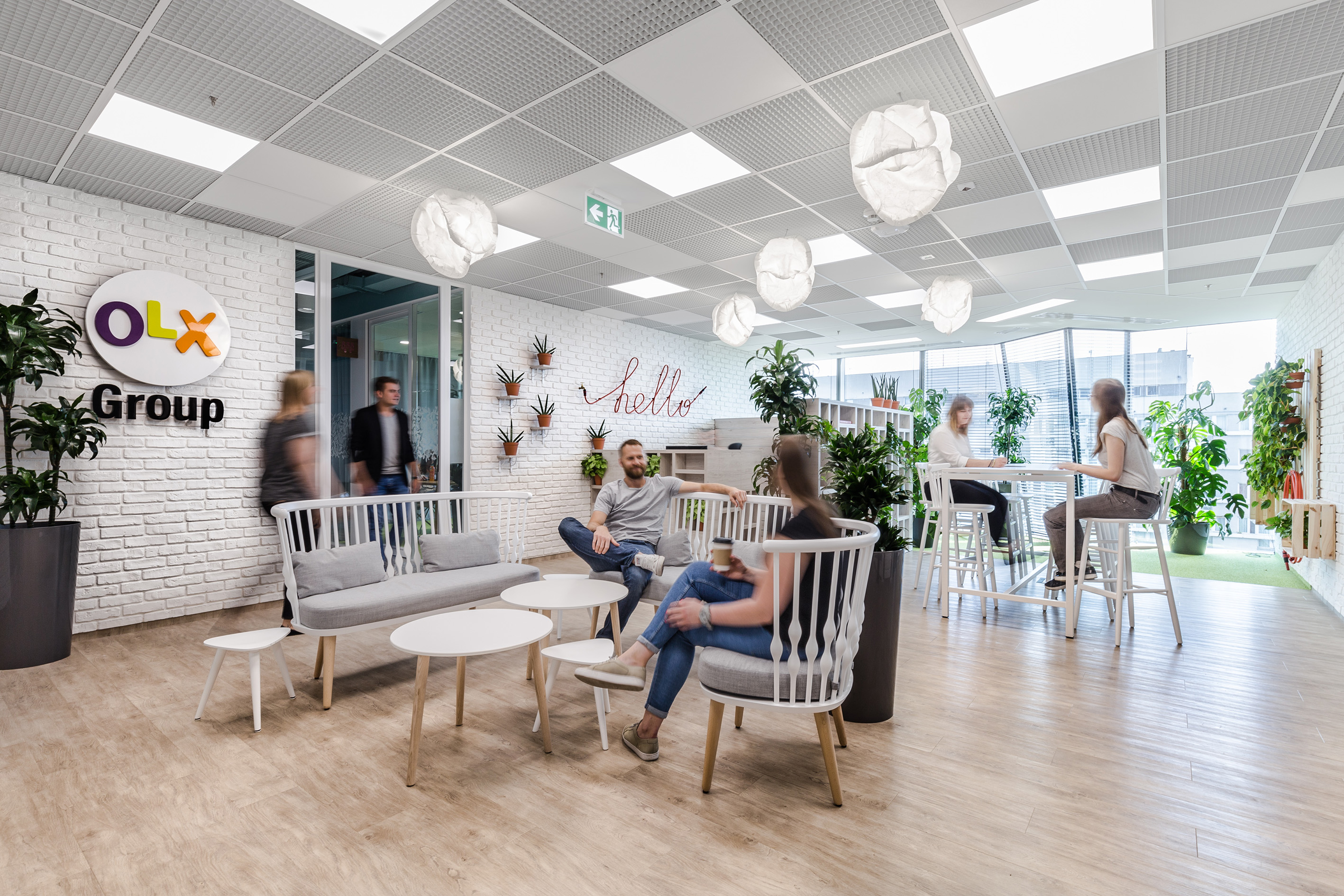 We really enjoyed the company branding, its bright and cheerful colors, interesting and varied iconography. We thought we would use these motifs and work them into the surface materials in the space. The business and culture of the company focus on relationships built locally, so we opened the reception in the networking area to look like a home garden. Comfortable couches, high work benches, a library and a quiet corner with a rocking chair and grass flooring. All of this complemented by the sign saying "Hello", arranged from a garden hose on a white brick wall.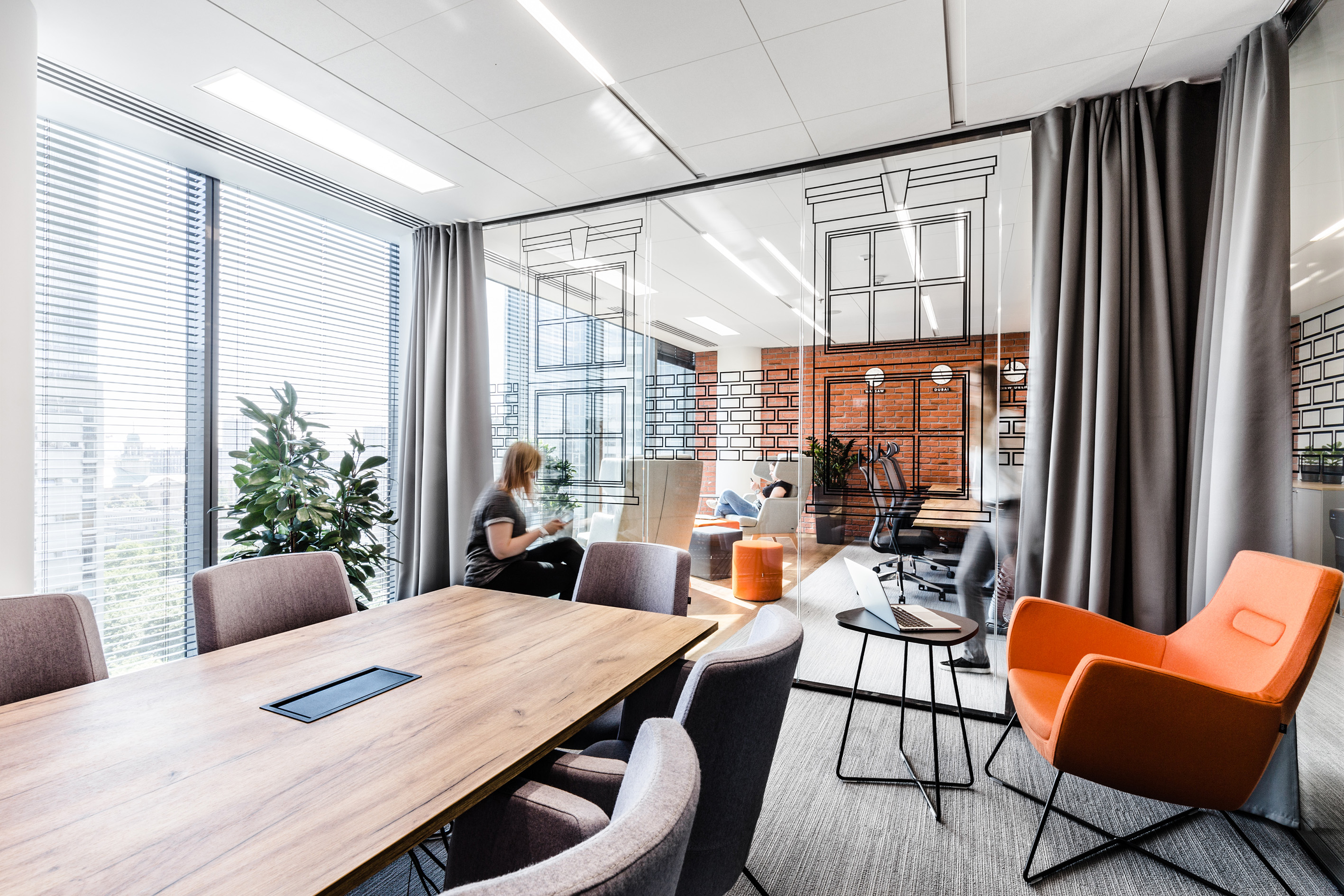 The Naspers office is on the right-hand side of the reception. Looking for an idea for the design of this space, we wanted to emphasize its international, business character. At the same time, we wanted the office to remain warm. In this way, the environment referring to the classical New York style has evolved.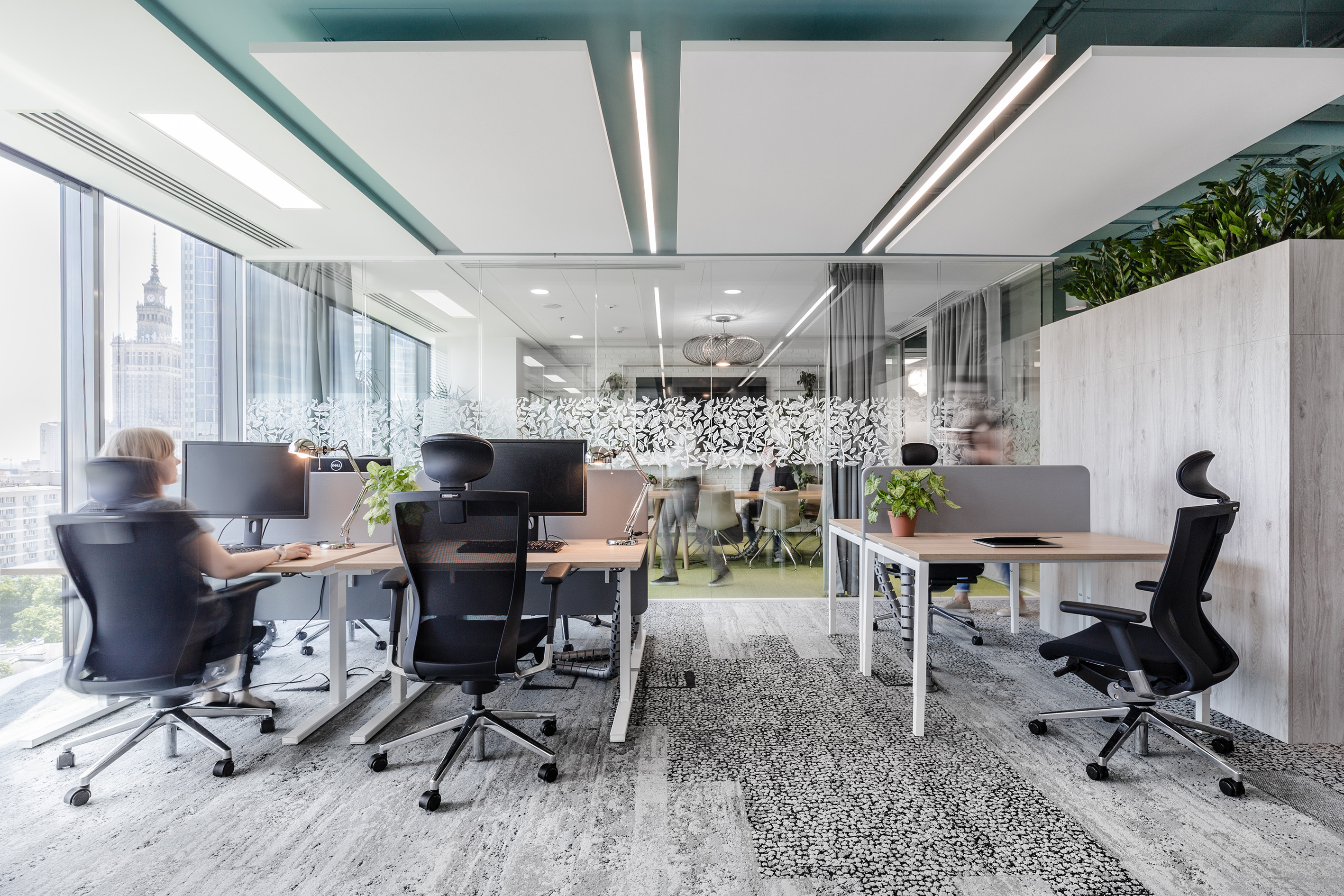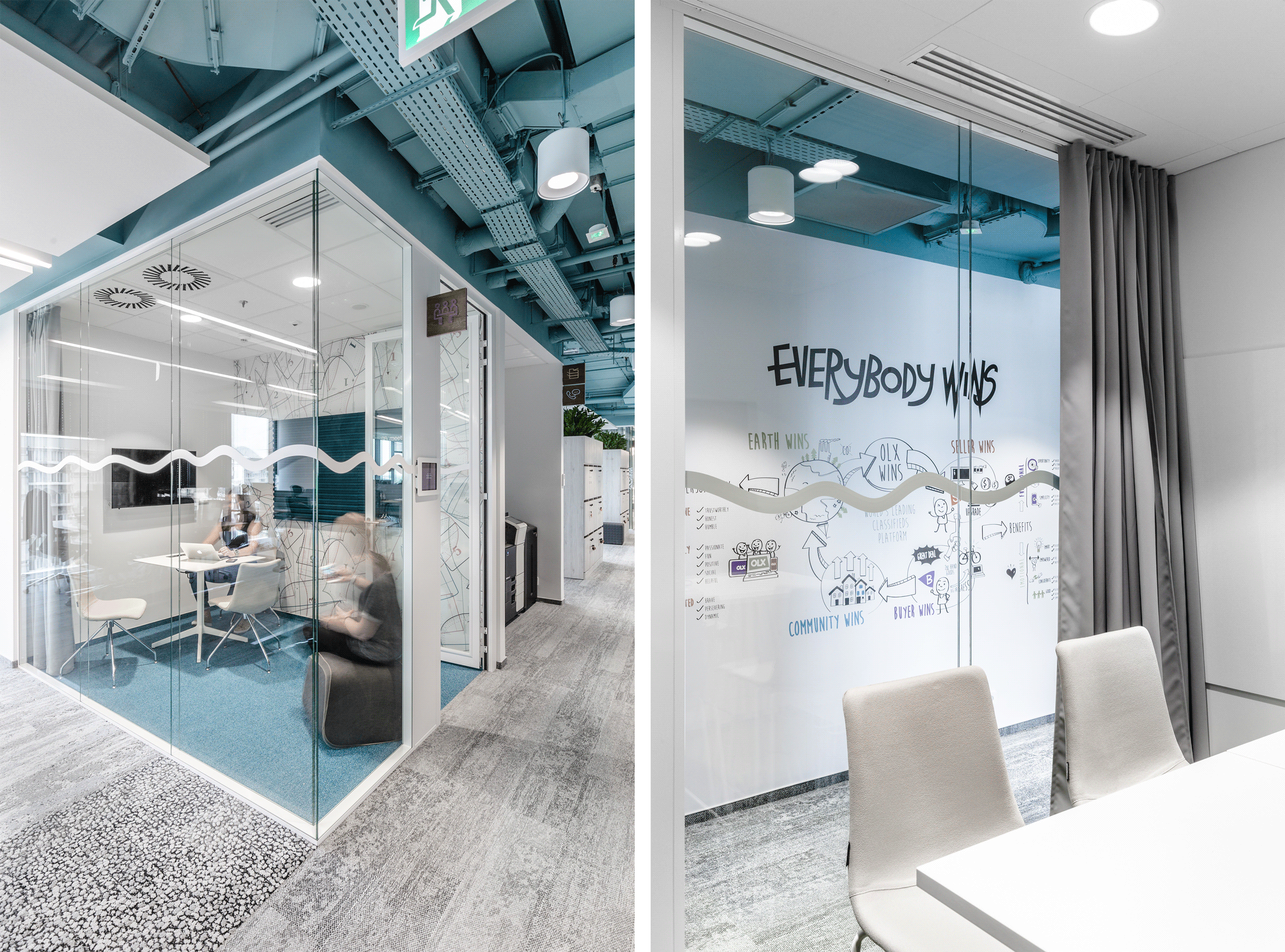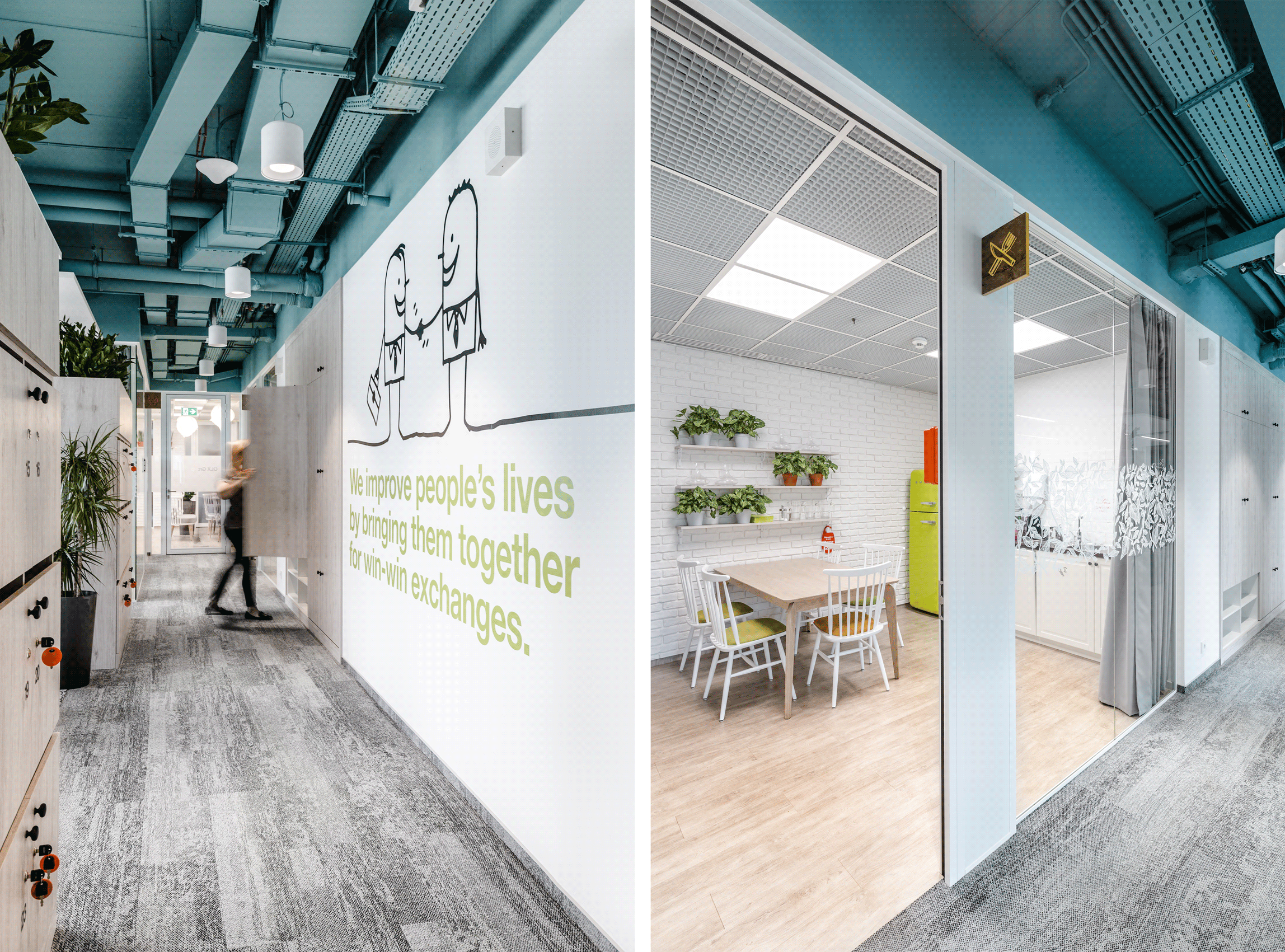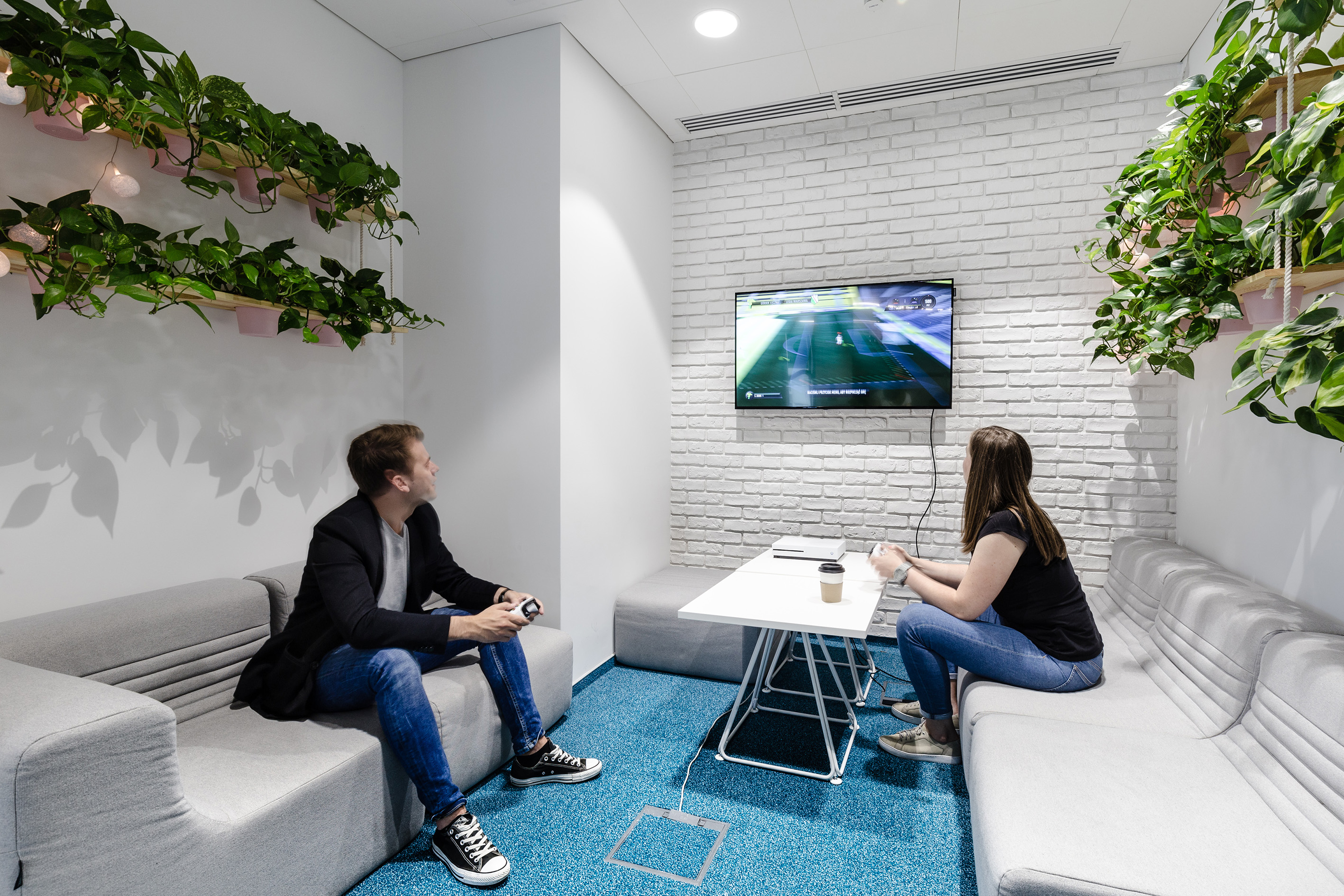 On the left side, there is a soothing working environment complemented by thematic zones and meeting rooms referring to the leading portals owned by OLX. We also designed various small rooms and booths so that employees doing different tasks do not interfere with each other. Because they are adjacent to open space, they are constantly used and fulfill their function. The lockers with greens separate the individual work zones from communication zones. Between the white acoustic panels, here and there you can see the sky-blue ceiling showing through. The design project has been complemented by scenographic elements (books, plants, boxes, neons, etc.) referring to the thematic portals belonging to the OLX group.