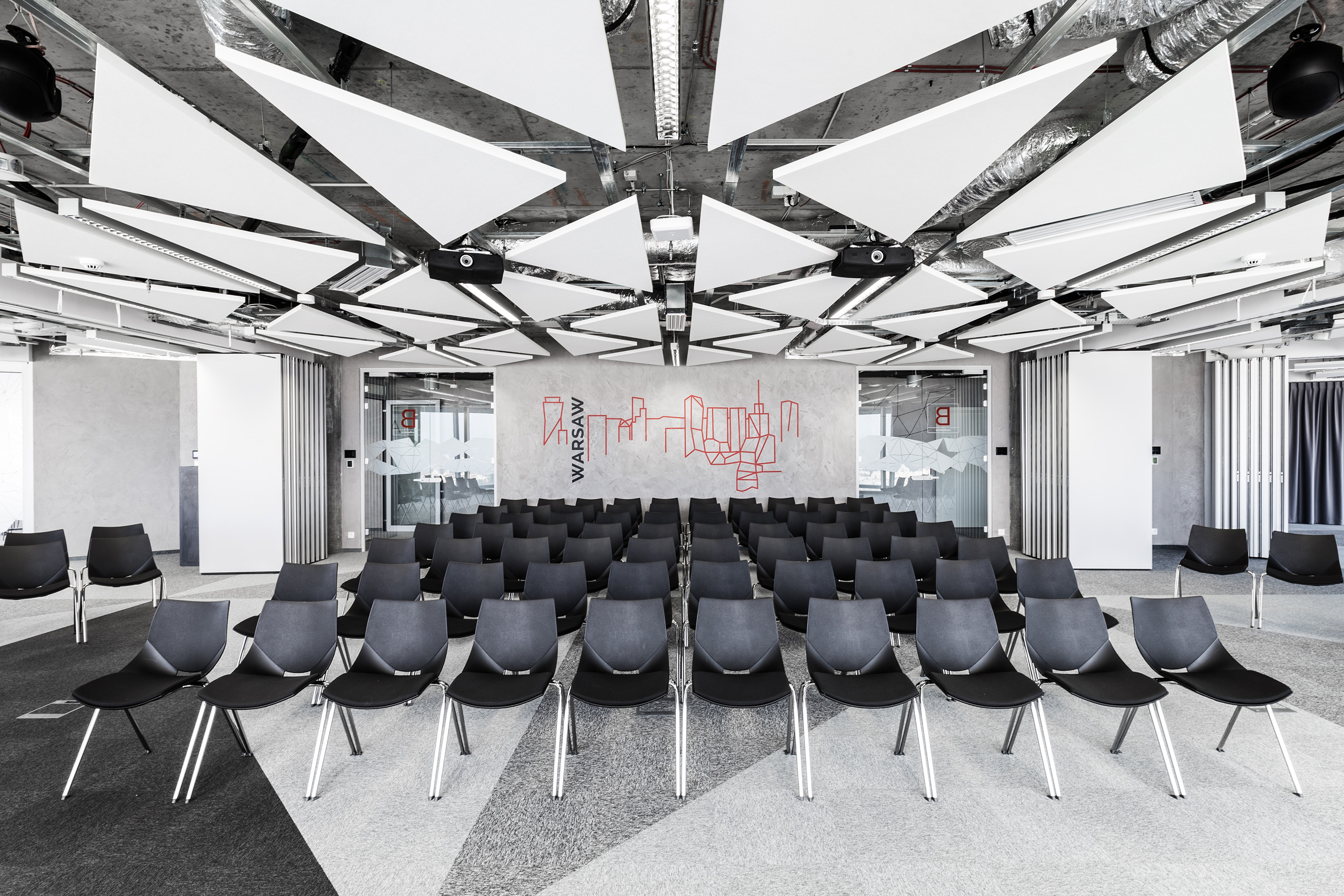 Future Workplace Conference 2017
10.11.2017 / What is the future of offices? How is the space we work in changing? How will new technologies change our workplace and the way we work? By organising this event we wanted to provide at least approximate answers to these questions. This is the first time in Poland that such a strong group of experts has been present in one place at the same time – or at least it is to the best of our knowledge.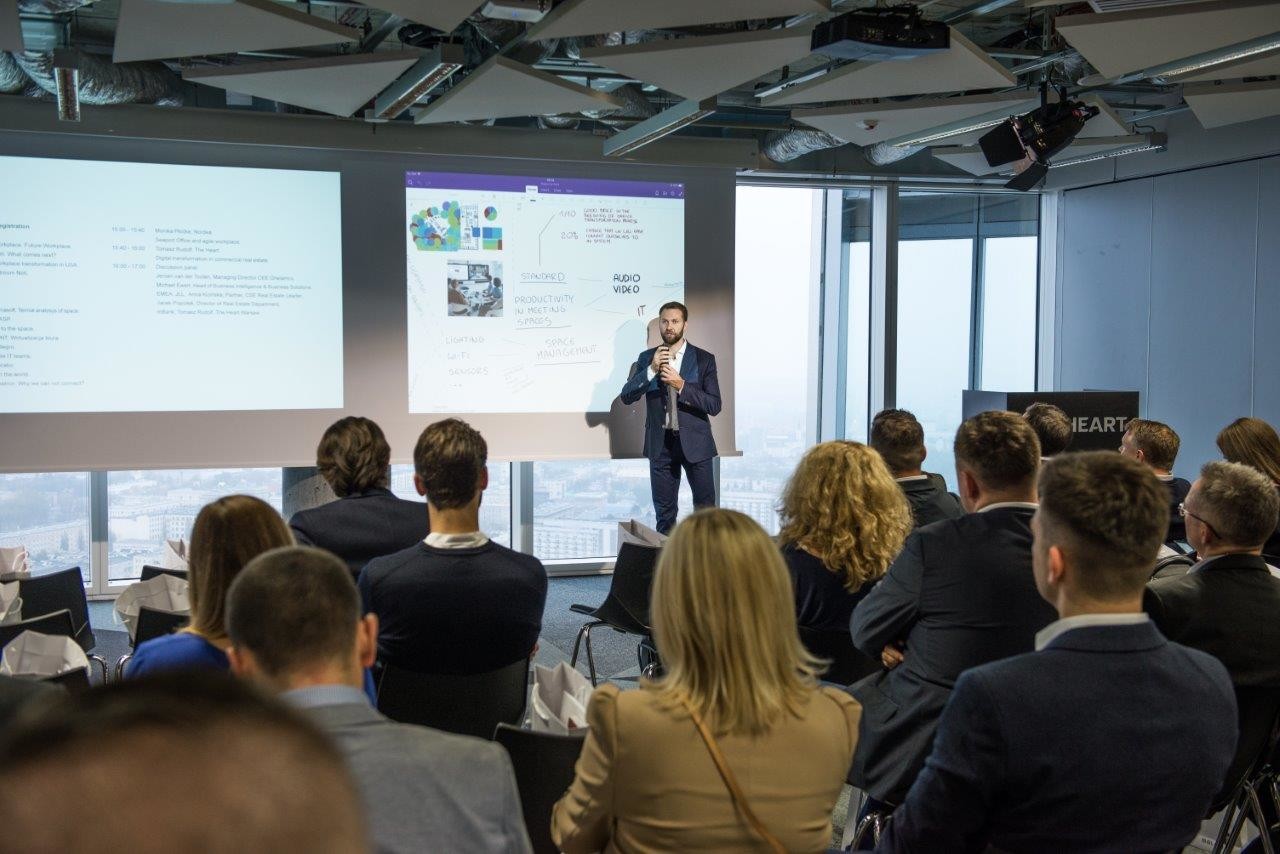 Opening the conference, I shared my predictions about the offices of the future, mainly in Poland. I explained the pace at which the concept of an Activity Based Workplace with desk-sharing will be implemented in relation to analogous progress in the world (slowly). I briefly presented the most advanced office designs in Europe from the technological perspective (Tieto campus, The Edge). I then moved on to the reasons why people love their workplaces (functional design that connects people, greenery and branding). I also showed an office where machines already coexist with humans. Finally, I shared my thoughts on the need to create internal coworking spaces in companies.
Axel Praus, an invitee from Munich, together with colleagues from Workingwell, talked about what changes they believe are taking place at every level of workplace management: space, technology and people. They highlighted the need to diversify workspaces, make them more attractive to current and potential employees, and open them up to new ideas and solutions.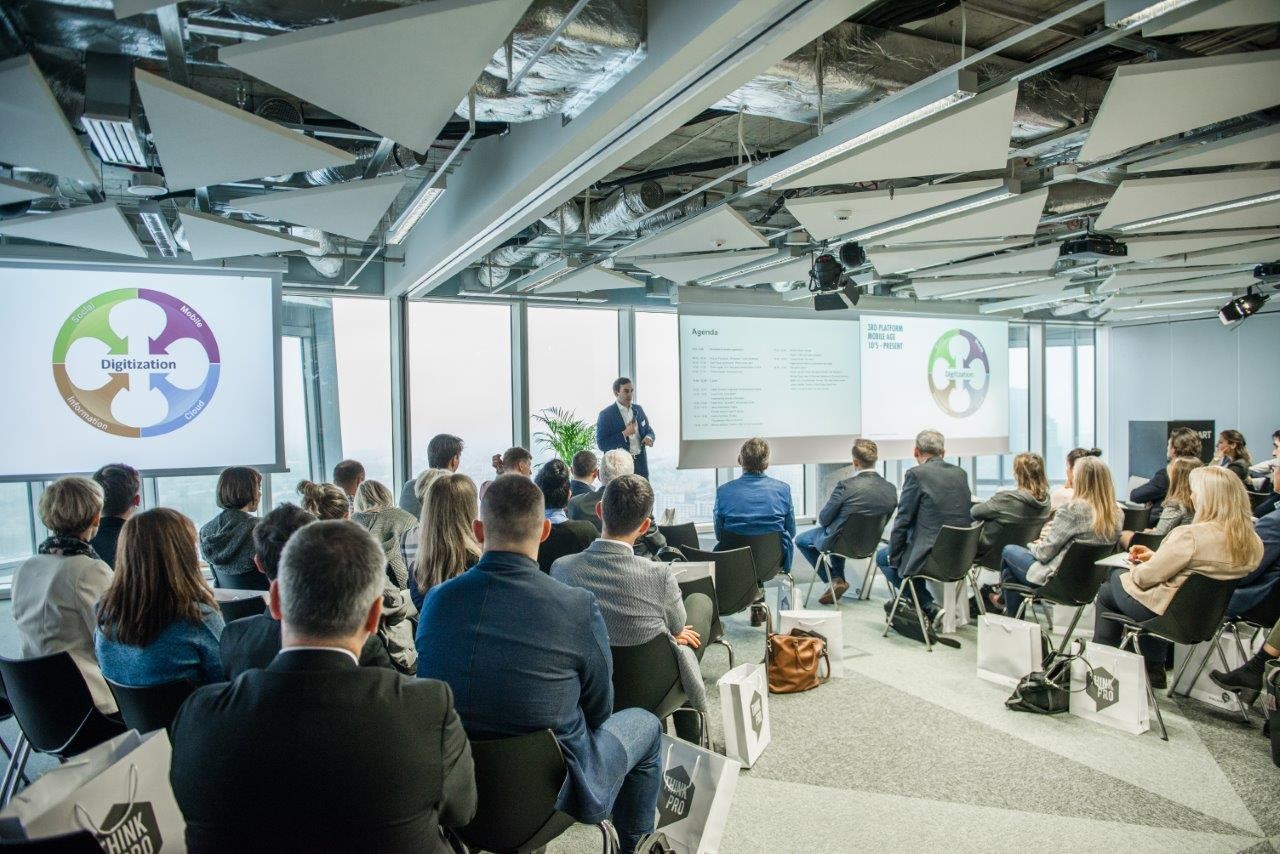 Boris Martin pointed out that organisations continue to use outdated technologies, which makes employees resort to applications and tools they use in their private lives. Interestingly, he cited the results of an observational study conducted at one of his client's sites, where it was shown that over 50% of the company's 10,000 employees use their private Dropbox accounts to send important business documents.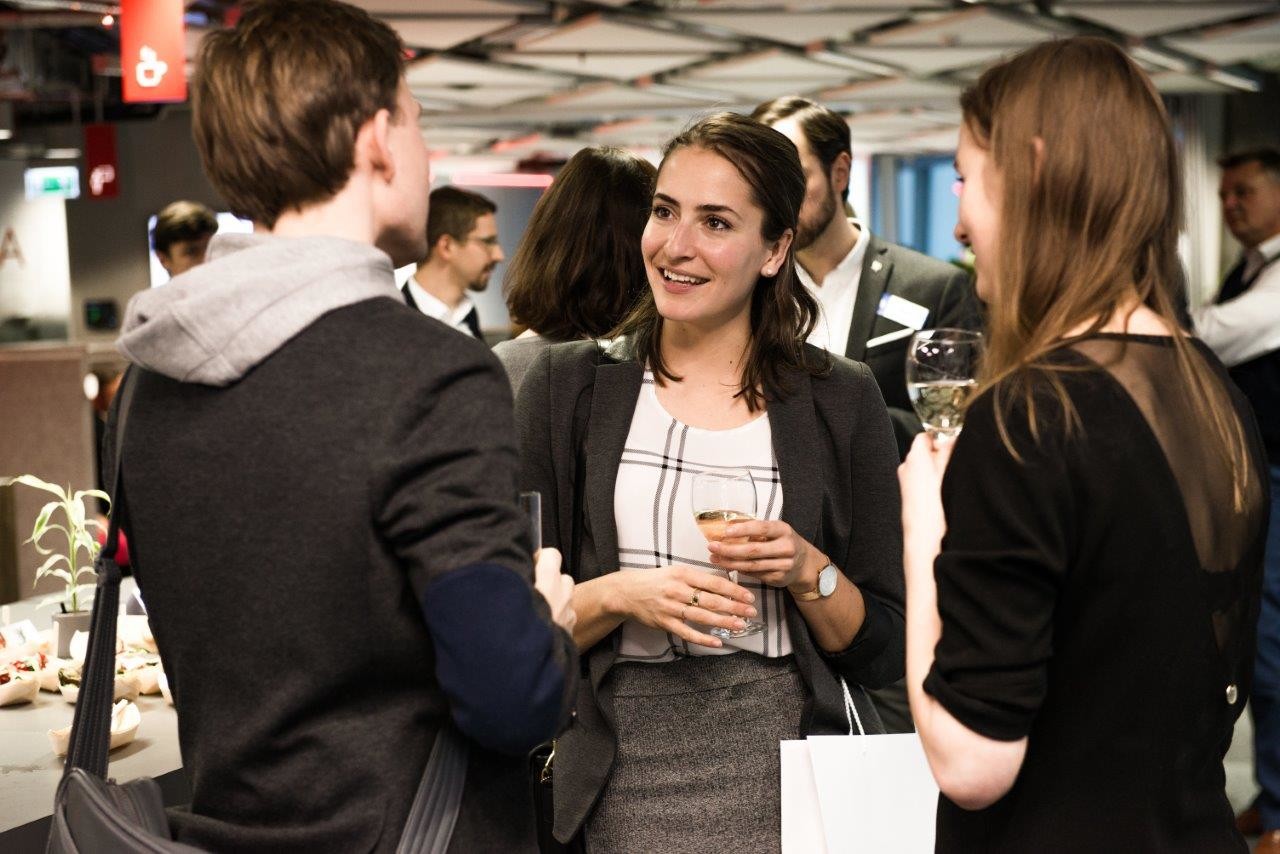 Today's workspaces and the technology used in them need to evolve, but people are the biggest challenge. Illke von Platen spent two years researching the qualifications and needs of the 'millennials' who are flooding the labour market. She stressed the importance of changing the recruitment process and employment conditions to keep them on board.
Primo Orpilla, from the O+A office in San Francisco, gave an overview of how dynamically workspaces have evolved over the last 30 years, from square, enclosed cubicles to open, even home-like spaces. He pointed out that the line between private life and work has become blurred, work is becoming a passion, and offices are becoming like home, often offering much more than our private space.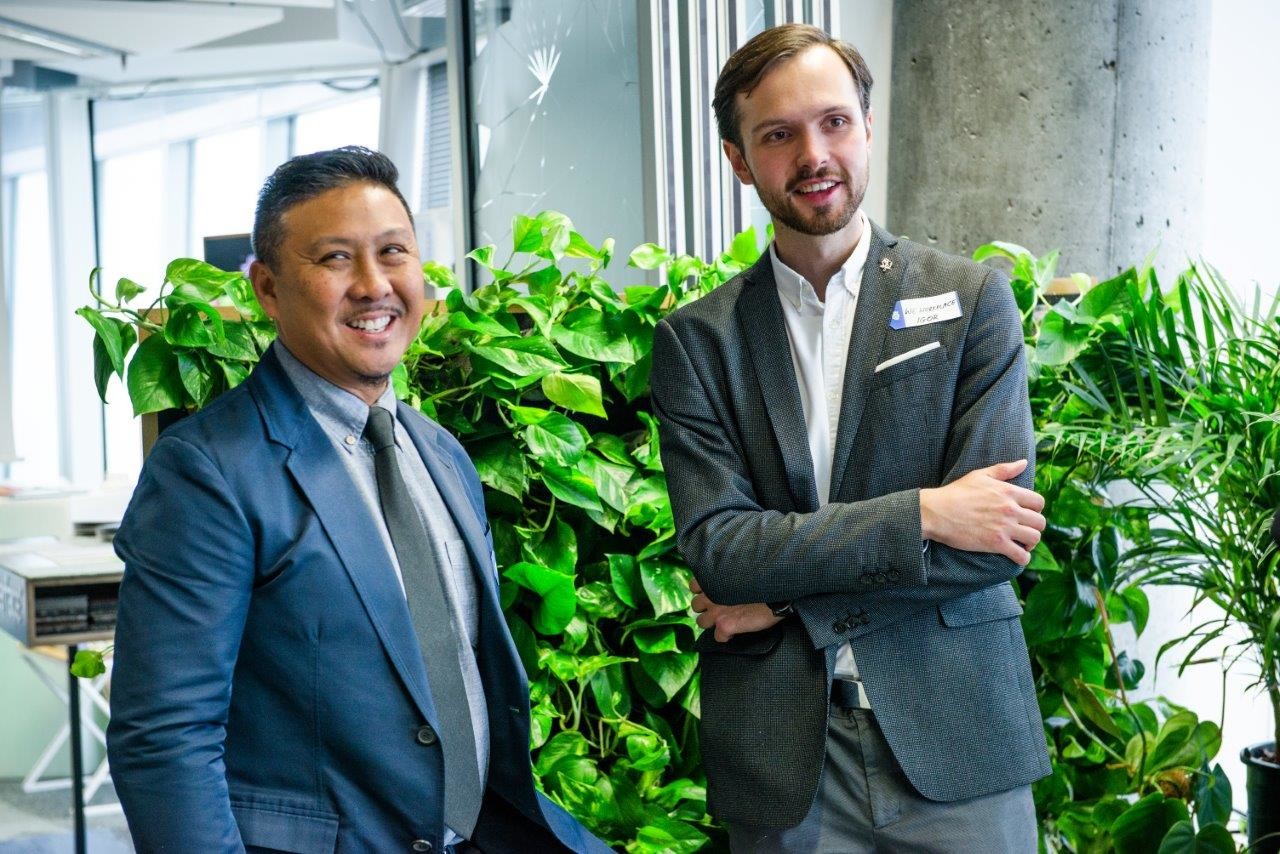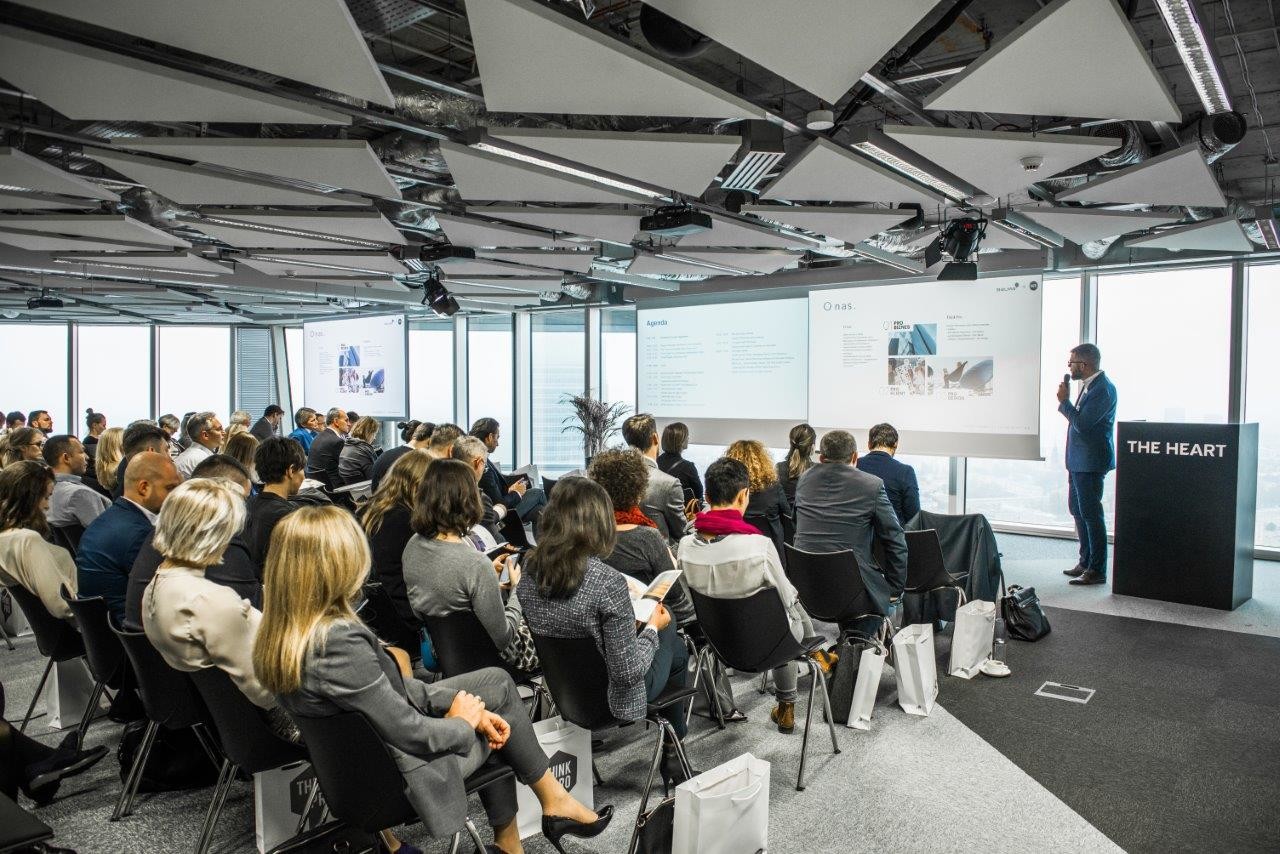 Michał Balcerkiewicz presented the history of a family company called Balma, when and how the daughter company Noti was created and how they complement one another. What they are currently paying attention to when designing various elements of office furnishings is the flexibility and modularity of systems.
Can workspace designs become part of a recruitment strategy? Monika Płocke, from Nordea, talked about how thanks to creating a new workspace in cooperation with Workplace, recruitment increased from 10 to 50 people per month.
Jovan Protic, COO of Onet-RASP Group, told us what areas they paid attention to when designing the office and what they did to connect different departments to start working together. When working on the design of the new interior, Jovan wanted clients to know right from the entrance where they are, what the organisation does, and that there is a lot going on in this office. Igor Białorucki, from Workplace, discussed the details of the project carried out by Workplace. He talked about different areas, interiors like lofts in NY or Brooklyn cafes.
An office that looks like a house for IT employees of Allegro in Warsaw. Jakub Kaczmarski, Development Manager, showed everyone how the IT department works in the Agile/Scrum system. He pointed out what they paid attention to when designing the new workspace, how flexible they wanted all areas to be and how the new office helped in recruiting more employees.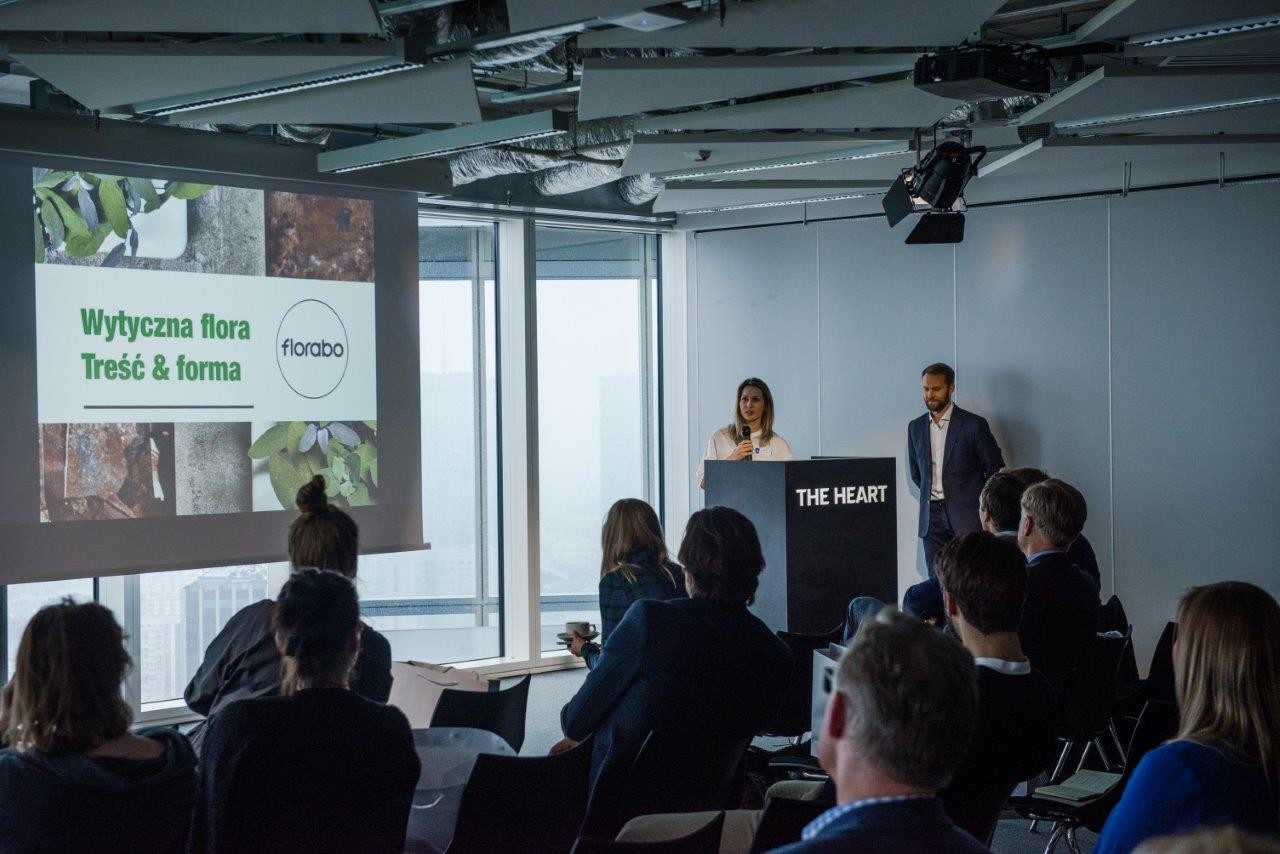 Flexible workspaces, open spaces, wayfinding, and what do we gain by introducing greenery into offices? Halina Kamińska, from Florabo, presented the achievements in the field of placing plants in office spaces, what air purity tests look like and what the impact of greenery is on employees' productivity.
Paweł Okoń, from SourceINT, described how they take a holistic approach to building automation design, from initial design to engineering services. He presented the possibilities offered by new technologies, what we can achieve and what we can influence by introducing new systems.
Michał Jakobszy, from Creston, discussed how with the use of technology we can use the time we and our company devote to meetings and conferences in a more effective way. He quoted interesting results of research conducted at clients' sites, which shows that we commonly spend 10-15 minutes looking for connectors, cables and a remote control, then we switch on the projector, while the participants get distracted and everyone loses time. He showed that with simple measures we can improve the time before, during, or after a meeting. Additionally, with the ability of booking systems to collect statistical data, we can better design meeting spaces for employees.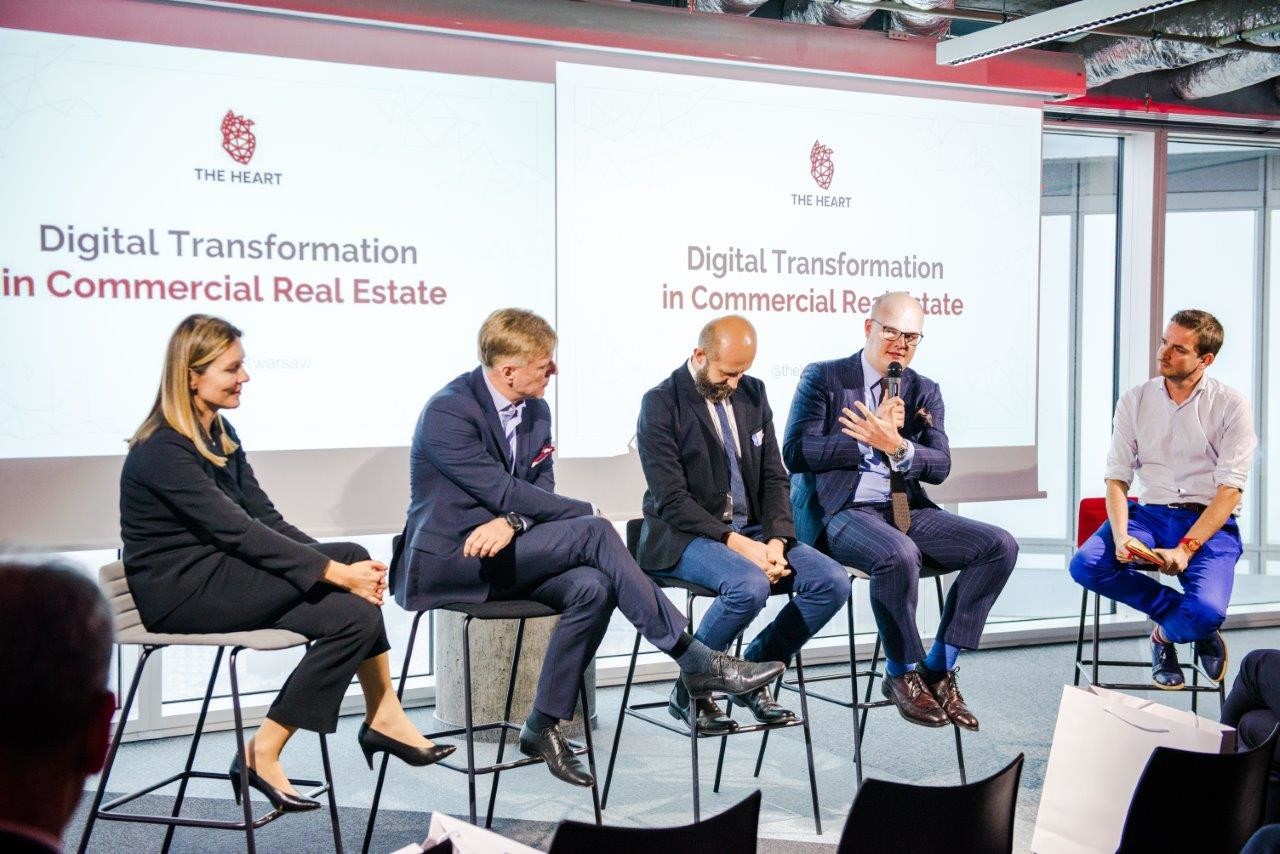 'Digital Transformation in Commercial Real Estate': with this sentence Tomasz Rudolf, founder and CEO of The Heart, began the introduction to the panel. He pointed out that with the introduction of new and emerging technologies, products are changing to digital and current sales channels are changing, as are customer experiences and the form of our work. Today, in order for buildings and spaces to achieve the coveted 'WOW' factor – we need to connect multiple platforms to each other and design buildings that are ready for technologies that are yet to be created.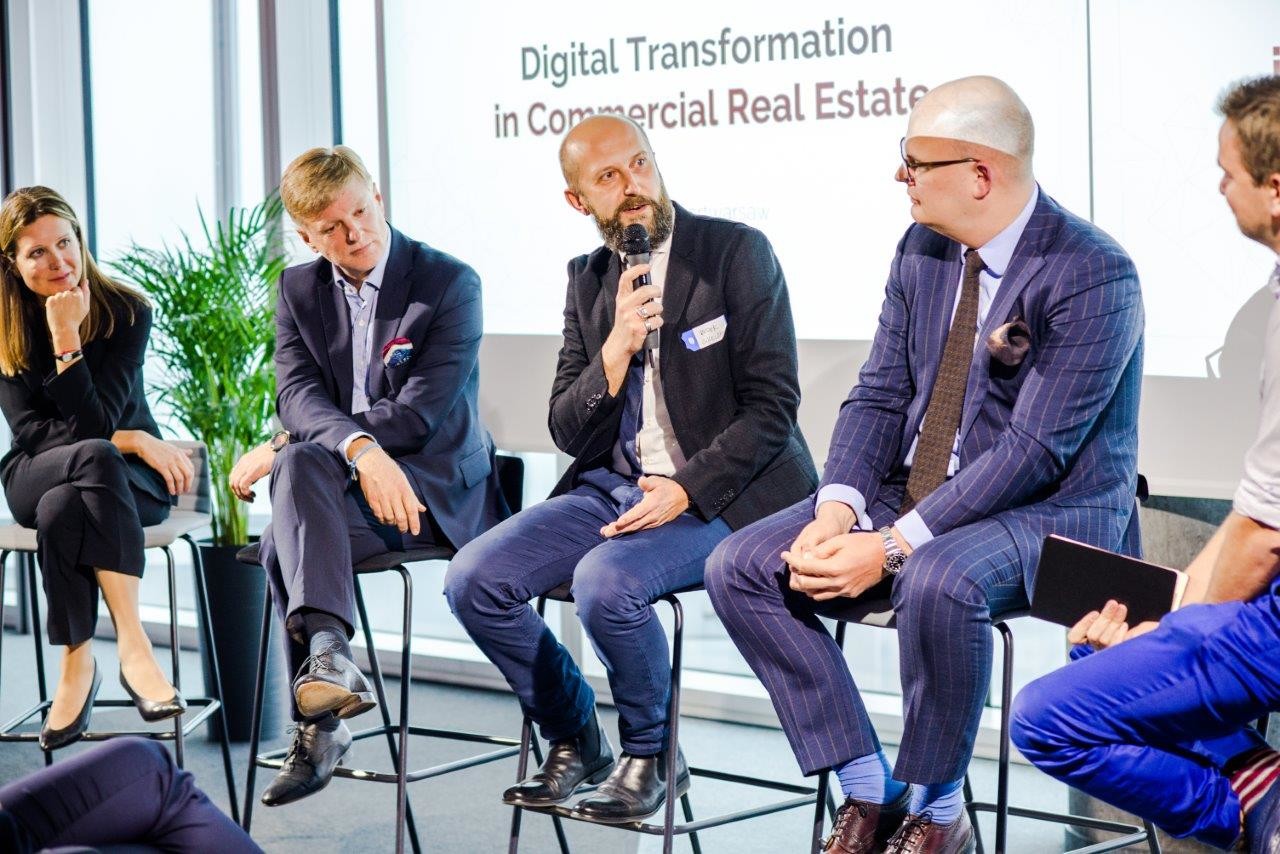 What technological phenomena can we see in the real estate industry, what challenges await us and what problems do we already have to face? The following people participated in the conversation with Tomasz Rudolf: Radosław Górecki, Communication Manager at Ghelamco, Michael Ewert, Head of Business Intelligence & Business Solutions, EMEA, JLL, Anna Kicińska, Partner, CSE Real Estate Leader, EY, Jacek Popiołek, Director of Real Estate Department, mBank.
Bogusz Parzyszek, CEO & Founder