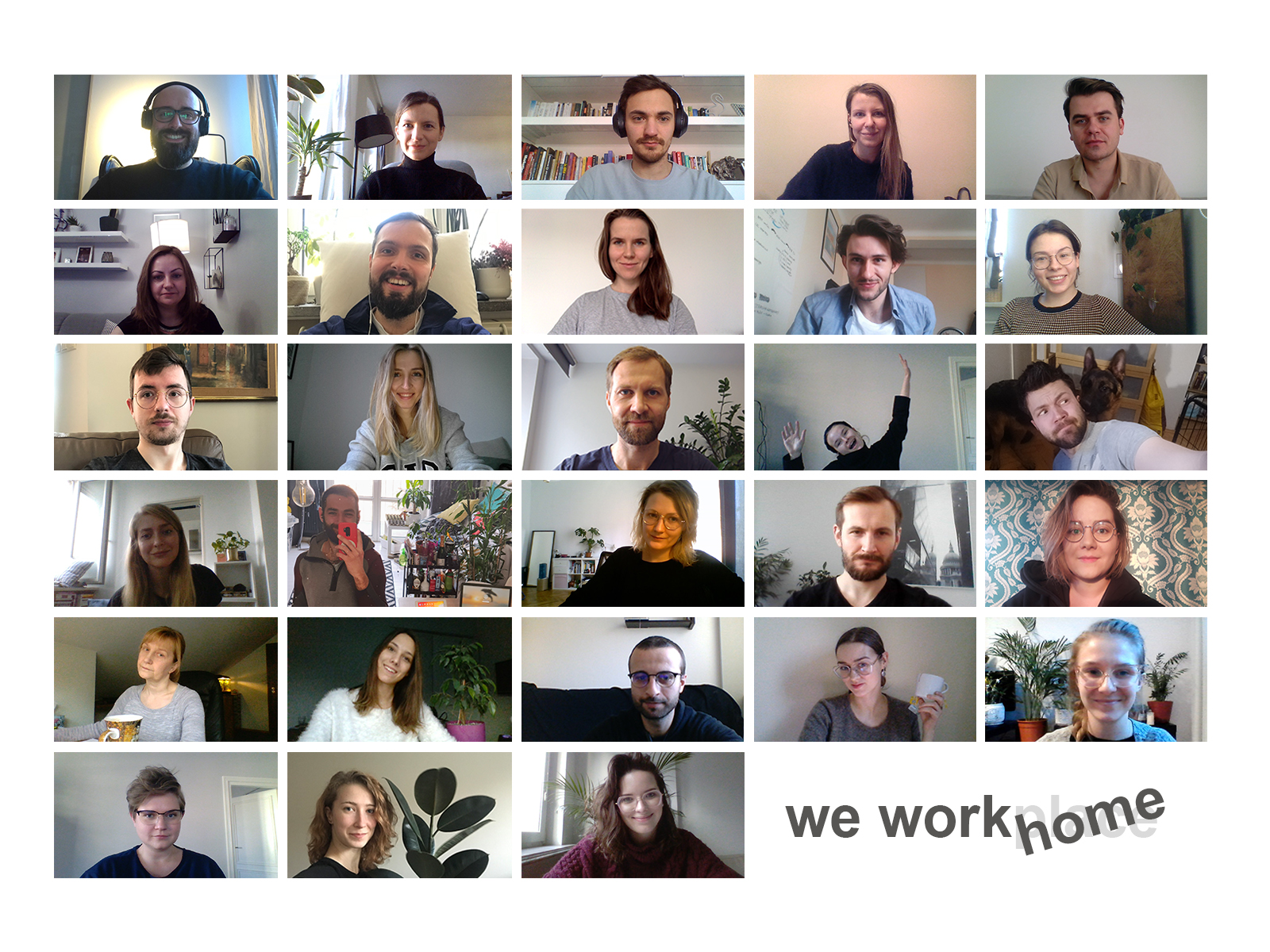 Workplace in times of change | Letter from the team
Dear friends, clients and partners, 
we are keeping a close eye on the world. We see how social distancing is transforming our lifestyles, interactions and work – including ours.
As an agile design studio, we have smoothly switched to #homeoffice. For two weeks we've been working in a more homely and virtual environment. In addition to projects, we're working on solutions to support you in your responsible return to your offices and the coming, volatile months.
Even though this is a difficult time, we focus on the opportunities this change brings. After two weeks of observing the business environment, we see not only growing challenges but also new types of cooperation, communication and building relationships.
In the face of this transformation, we see the importance of the human values closest to us. We are proud to create a community that can count on us. Collaboration and openness to new ideas will help us to design a better world!
Workplace Team