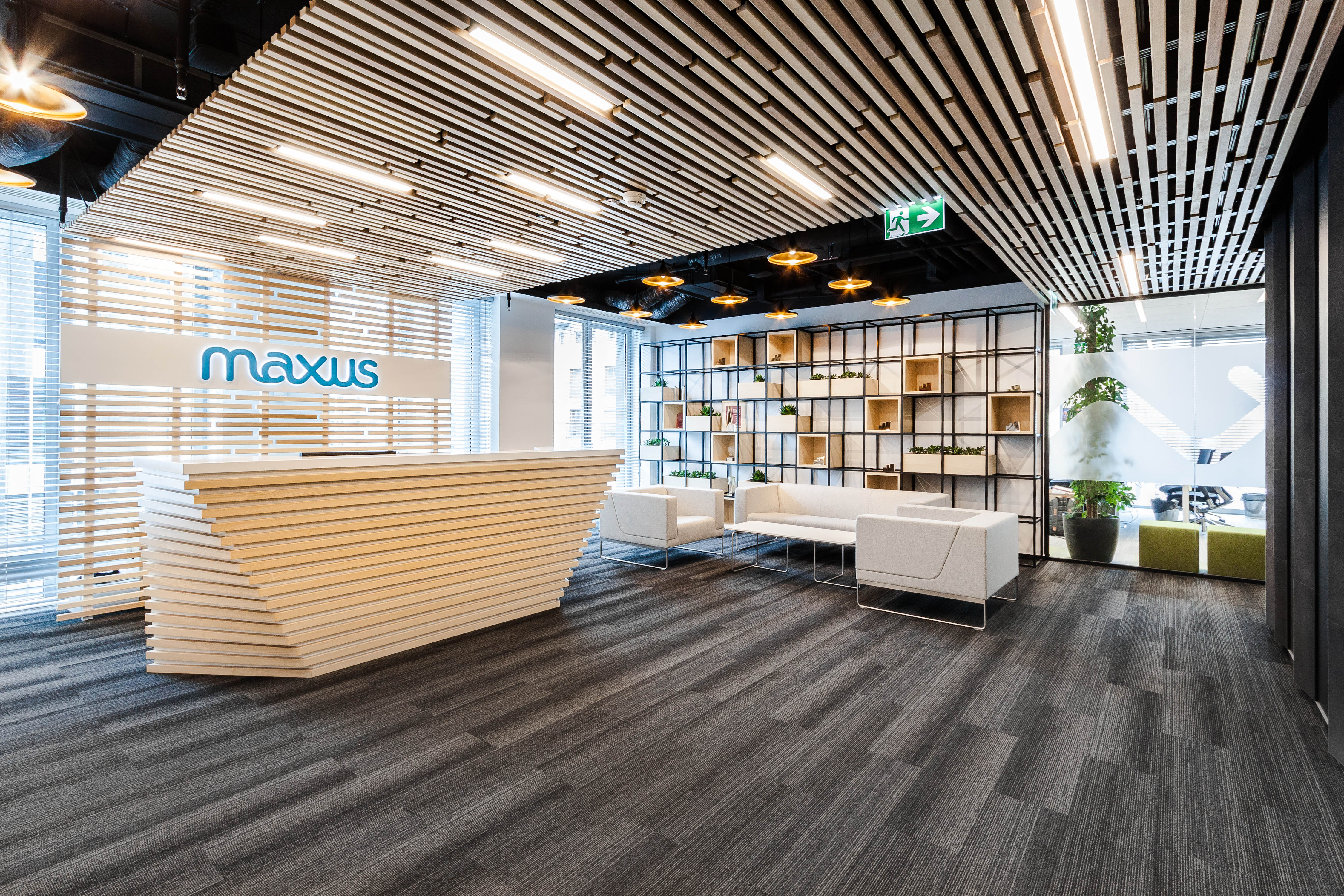 Maxus | MEC | Group M Offices
GroupM – the largest global media group, the part of the WPP network, needed a space for itself and media agencies: MEC, Maxus. In addition to 2000 sqm of MediaCom office, for the other media companies, we were asked to design 4500 sqm of space based on individual needs of each agency and its character.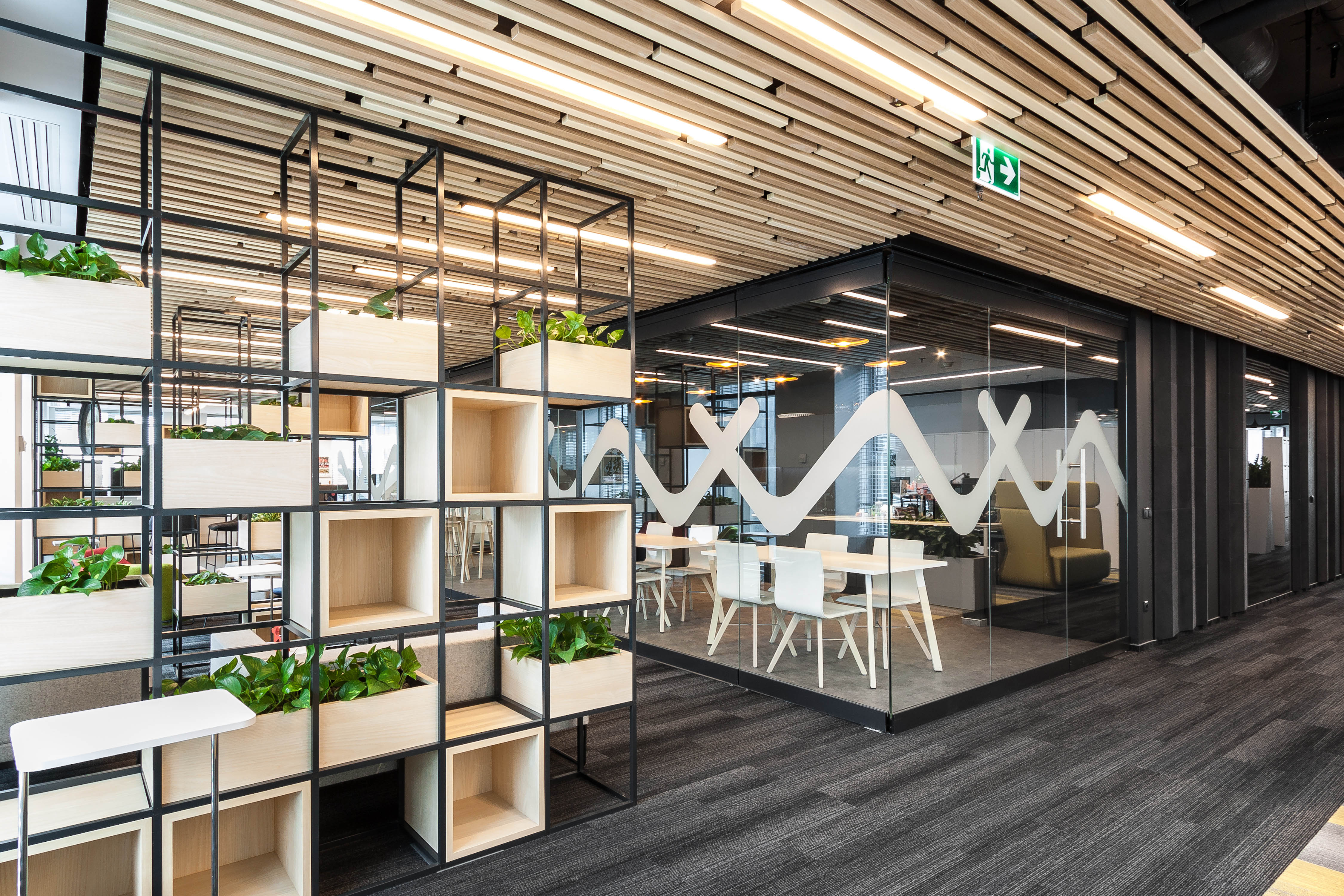 Maxus (currently Wavemaker) wanted to have an office which aesthetic and harmonious design will be justified and supported by the real functionality of the work space. We treated this as a challenge. After analyzing character of work, during the process of drawing space plans, we have designated the main zones where social functions and open-space work zones should accumulate.
The company culture allowed us to propose design dedicated to all employees. The company are very open – all the managers work with their teams at open spaces. Even the only two closed cabinets are not fully dedicated to the board members, but as well available as a meeting rooms for everyone. This is our first project, where the reception combines either, first impression and social function – shelves, copy-point and a small space for ad-hoc meetings, make it a part of the "living organism" of the company. The lockers placed there and implemented desk-sharing system gives the flexibility to the whole workplace. A specially designed reception counter connects stylistically with the wooden ceiling, which "guides" us through the entire office space.
Natural elements – wood and plants are the main element of the whole arrangement, making the space lively and stimulating. It is visible in the social-networking zone. There, for the first time, we applied a solution that allows you to maximize the functionality of space. The glass wall that separates the kitchen from informal ad-hoc meeting places is mobile. This allows you to quickly transform this zone into a large, open space, where you can conduct training for the entire team or organize a town-hall meeting. Such space flexibility is justified by the dynamics of the market and changes in work culture – which companies must be prepared for. Office also contain many support zones like brainstorm areas or focus rooms.
Group M / Maxus office in numbers:
Area:

MEC – 2000 sqm | GroupM – 1500 sqm | Maxus – 1000 sqm


Number of employees:

400


Floors:

3


Location:

Warsaw


Work character:

media / TMT
Project team:
Bogusz Parzyszek, CEO | Founder
Dominika Zielińska, Head of Architecture | Managing Partner
Paweł Kołodziej, Project Manager | Senior Architect
Adam Grzesik, Senior Architect
Natalia Leszczyńska, Architect