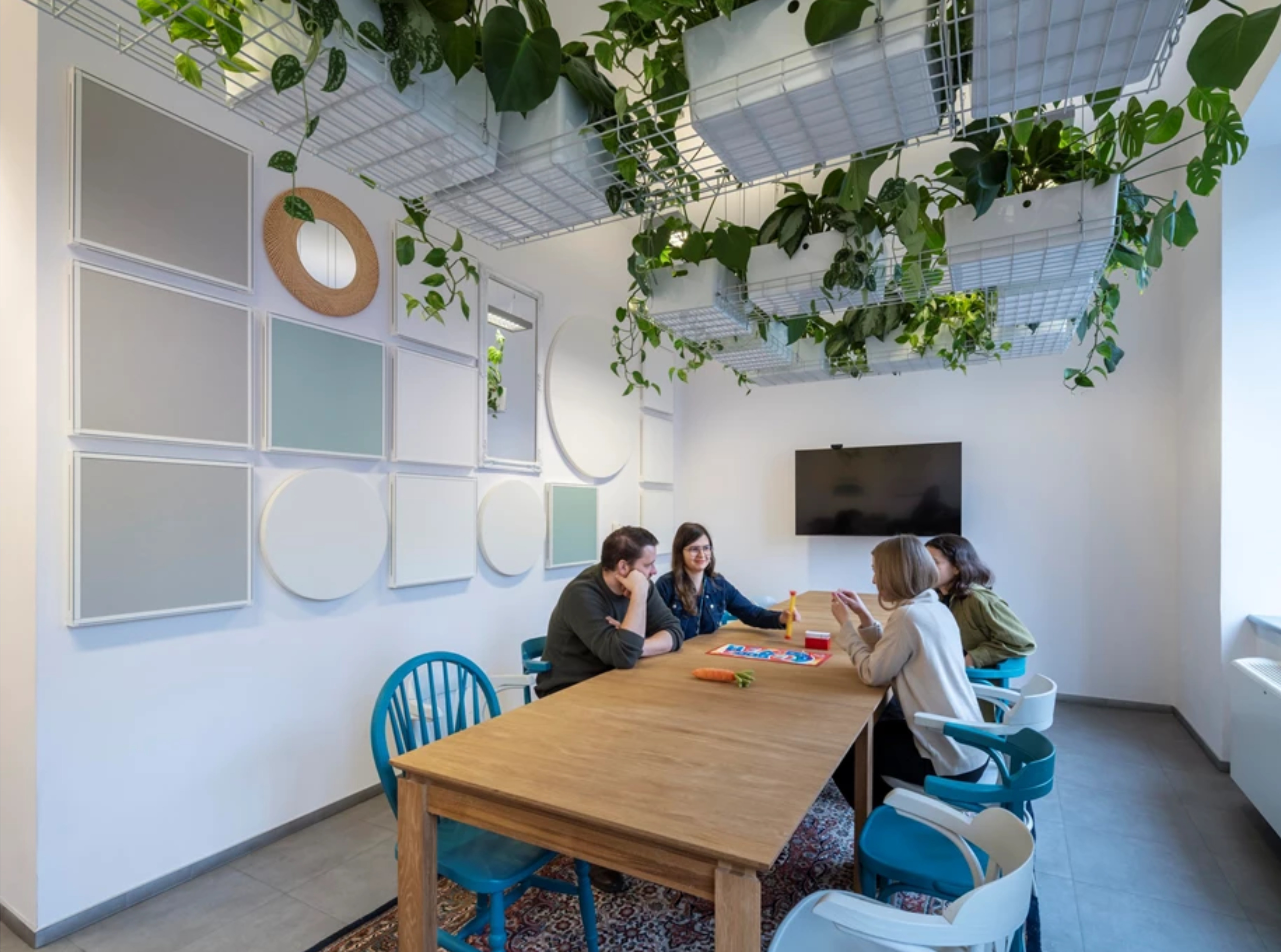 Too Good To Go I Office from the outlet
10.10.2022 / Less Waste in practice. How to save the office from wasting?
Project highlights:
Rethink, Reuse, Reduce, Recyle – a design that significantly reduces environmental impact
As many second-hand elements as possible: furniture, acoustic materials and even plants
As little interference with the fabric of the building as possible
Too Good To Go – is a Danish startup that saves food from going to waste. When we found a notice on LinkedIn that they were looking for a designer to tackle designing an office in the spirit of the brand – we knew it was a challenge for us. The Less Waste design philosophy is close to Workplace's heart. We know how much the office industry takes a toll on the environment. The average life cycle of office equipment, is only 5 to 10 years. On an architectural scale – that's the life expectancy of a commercial. In the US, this industry generates 8.5 million tons of waste every year. That's how much 164 Titanic ships weigh.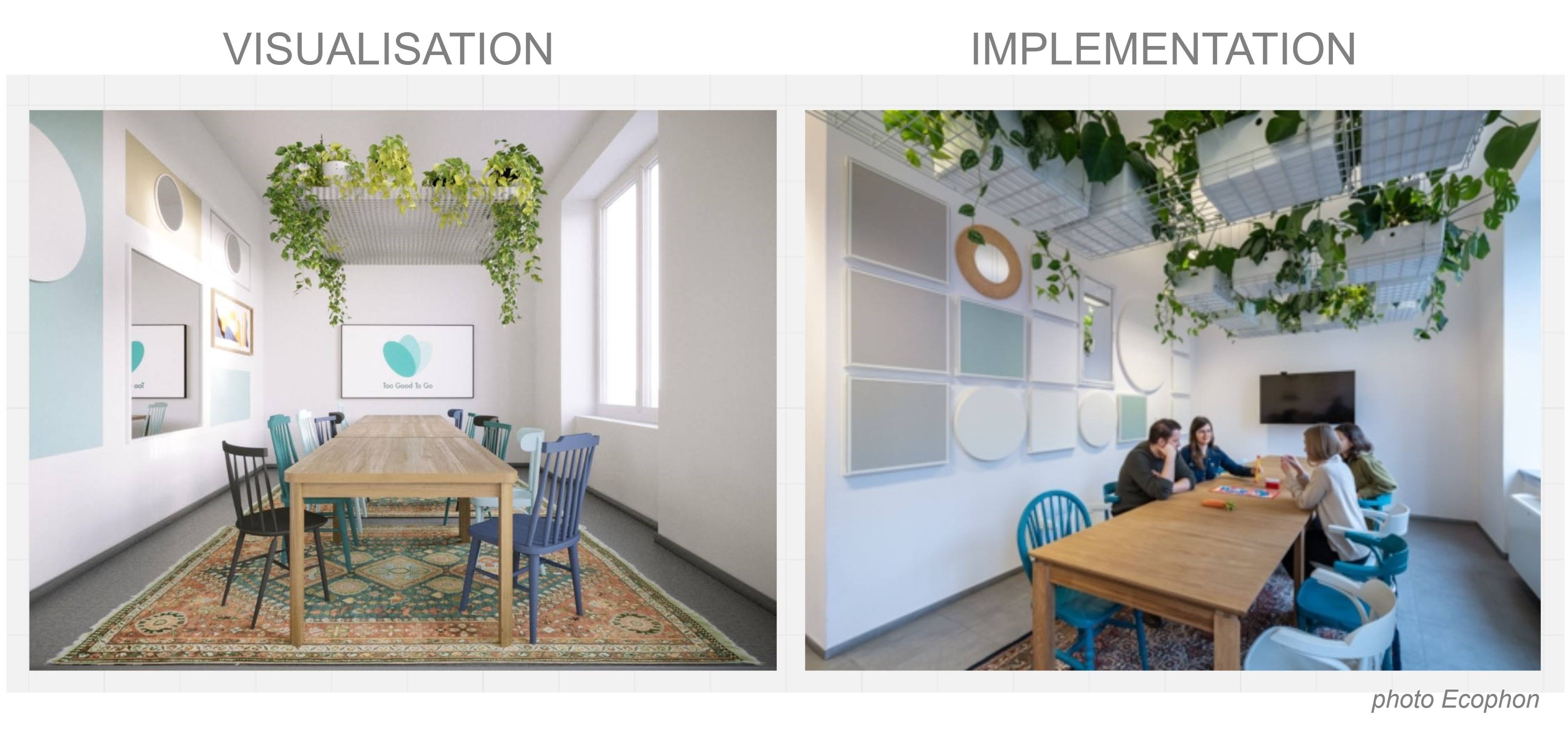 Together with the growing awareness of clients and their willingness to change their thinking about the design process – the whole dynamics of the office realization market is changing. Behind us is another successful realization that wastes less.
In this design process we worked closely with ZeroWaste Design, a collective specializing in providing Less Waste solutions. Acoustics are also a challenge in old townhouses – so we invited acoustic comfort specialists Ecophon to join the project. We all worked together to create the Less Waste Guide for PLGBC, and now it's time to put the combined forces and jointly gained knowledge into practice. In projects of this type, the process itself is the most important – it is based on prioritizing solutions and materials that have the smallest possible environmental footprint. Those that are "second-hand," come from exposure, or have otherwise returned to the manufacturer are selected. Priority is given to certified and easily recyclable materials. The entire office is designed to be easy to move or expand.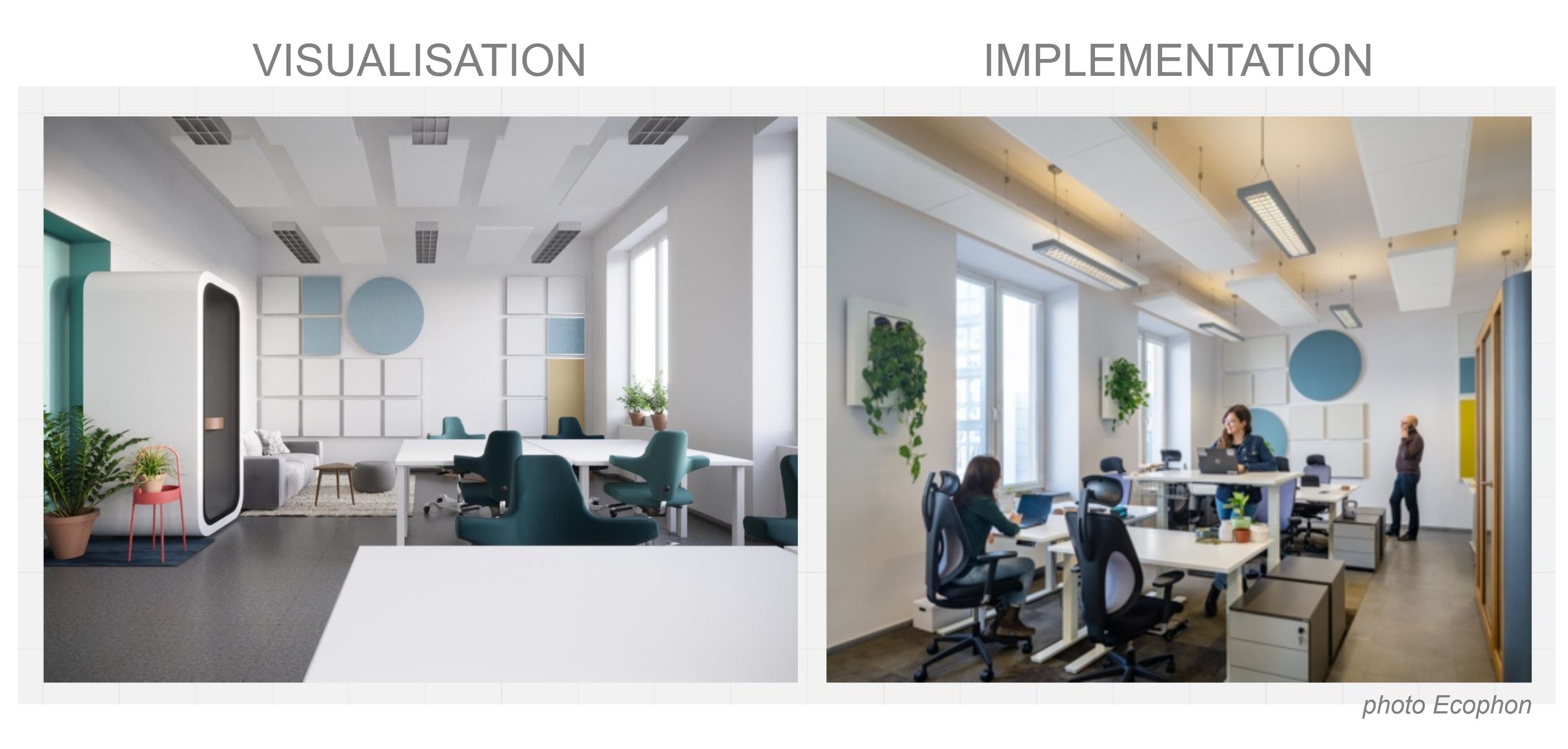 We worked with the client in a workshop format, where individual design elements were accepted one by one. Thanks to the shortened decision-making process, it was possible to quickly obtain materials that would otherwise be unavailable, such as end-of-series, returns, or materials from recommerce platforms. Giving up some of the visualization and trusting in the final result, also significantly accelerated the implementation, and as a result, reduces its cost. The designers first searched for individual items from suppliers – selecting them so that their environmental footprint was as small as possible.  The well-being of the employees was also important to everyone in this project. We wanted them to feel " at home". That's why carpets appear in the office, instead of the typical carpets. And where carpets were needed, those without a bituminous backing were chosen, dyed naturally.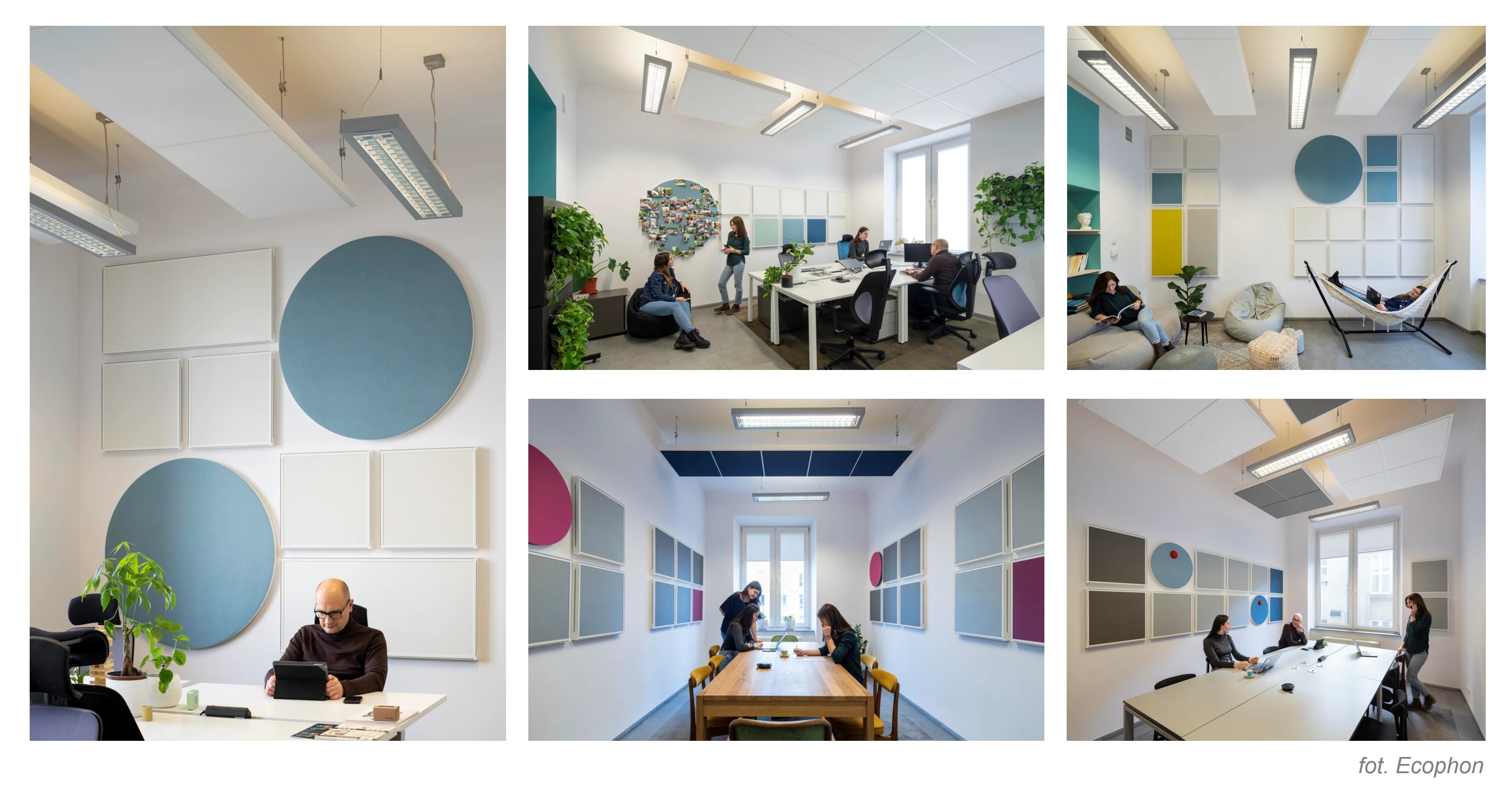 In a company where food plays a major role, the communal dining room is the most important place. A large communal table and lots of greenery make the employees' time more pleasant, both during company meetings and communal meals. Plenty of daylight and open windows are other aspects that promote well-being. Thanks to the client's openness and trust, we were able to realize a project that significantly reduces the carbon footprint in its creation. And in addition, it's fun to work there.
If you would like to see our other Less Waste implementations:
Authors:
Management: Dominika Zielińska, Bogusz Parzyszek
Design team: Dominika Zielińska, Małgorzata Romanowicz, Aleksandra Czarnecka
Visualizations: Urszula Kuc-Petelska
Photos: Bartosz Makowski
Text: Aleksandra Pawelska
Project:
Size: ~ 600 sqm
Location: Warsaw