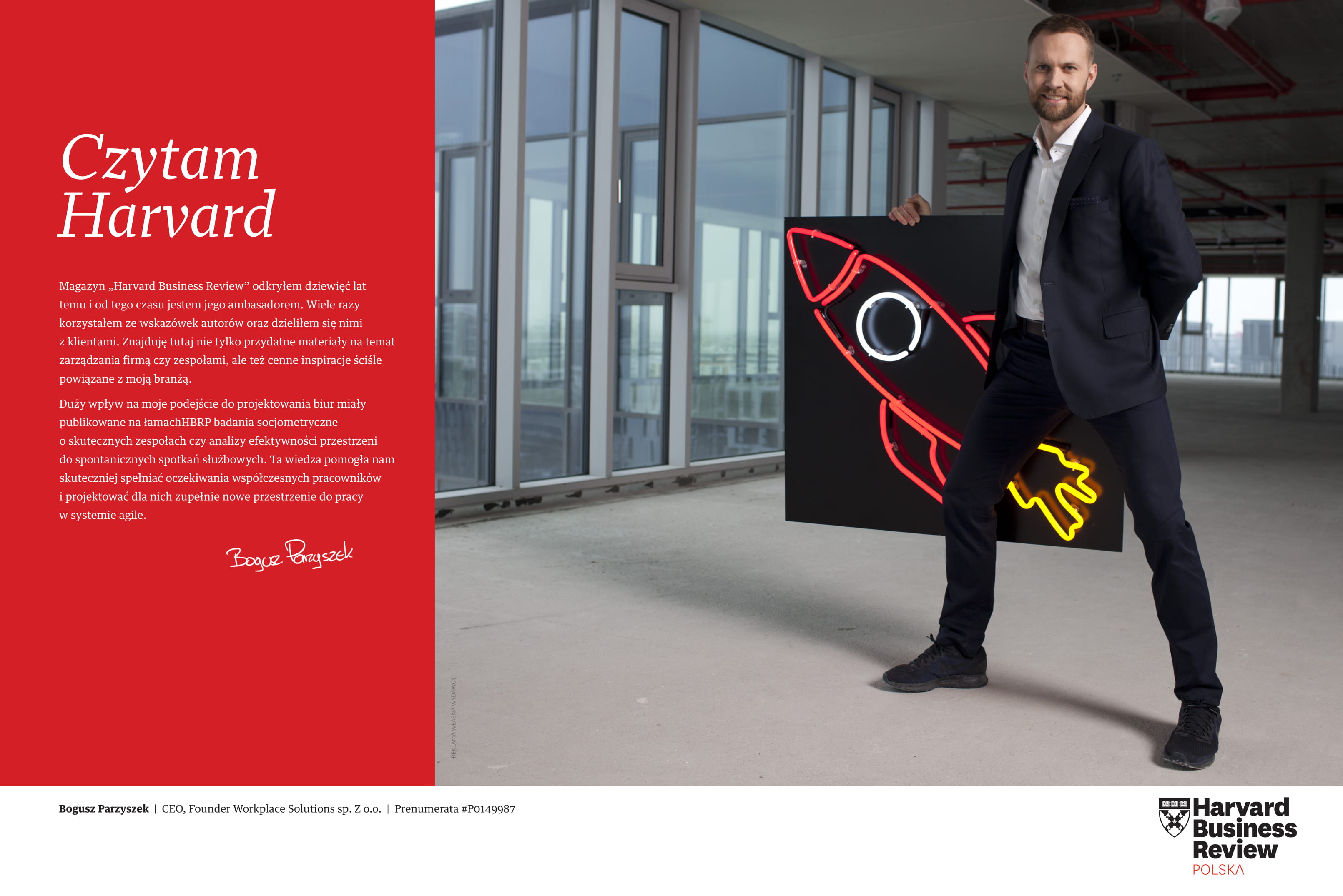 Workplace in Harvard Business Review Poland
In cooperation with Harvard Business Review Poland, over the years we share our knowledge from work environment research. Based on our design and consulting experience gained in local and international corporations we describe the processes occuring in companies, before and after workplace redesign. 
Year by year we create next innovative and tailor-made workplaces adjusted to the business needs. These offices encourage corporate development and changes work environment for more human-centered. Although Workplace has been operating on the market for only 6 years, our approach and activities have drawn HBRP's attention and we have been awared and invitation to their testimonial. This characteristic lead of magazine introduces people who have successfully run a business for years have been recognized as having a significant impact on the future of their industry or the entire market. It is a great distinction for us, which motivates us to continue our activities and with even more energy to educate and spread visions of a modern workplace focused on human needs. Thank you!
Here you can find our selected publications in Harvard Business Review Poland: