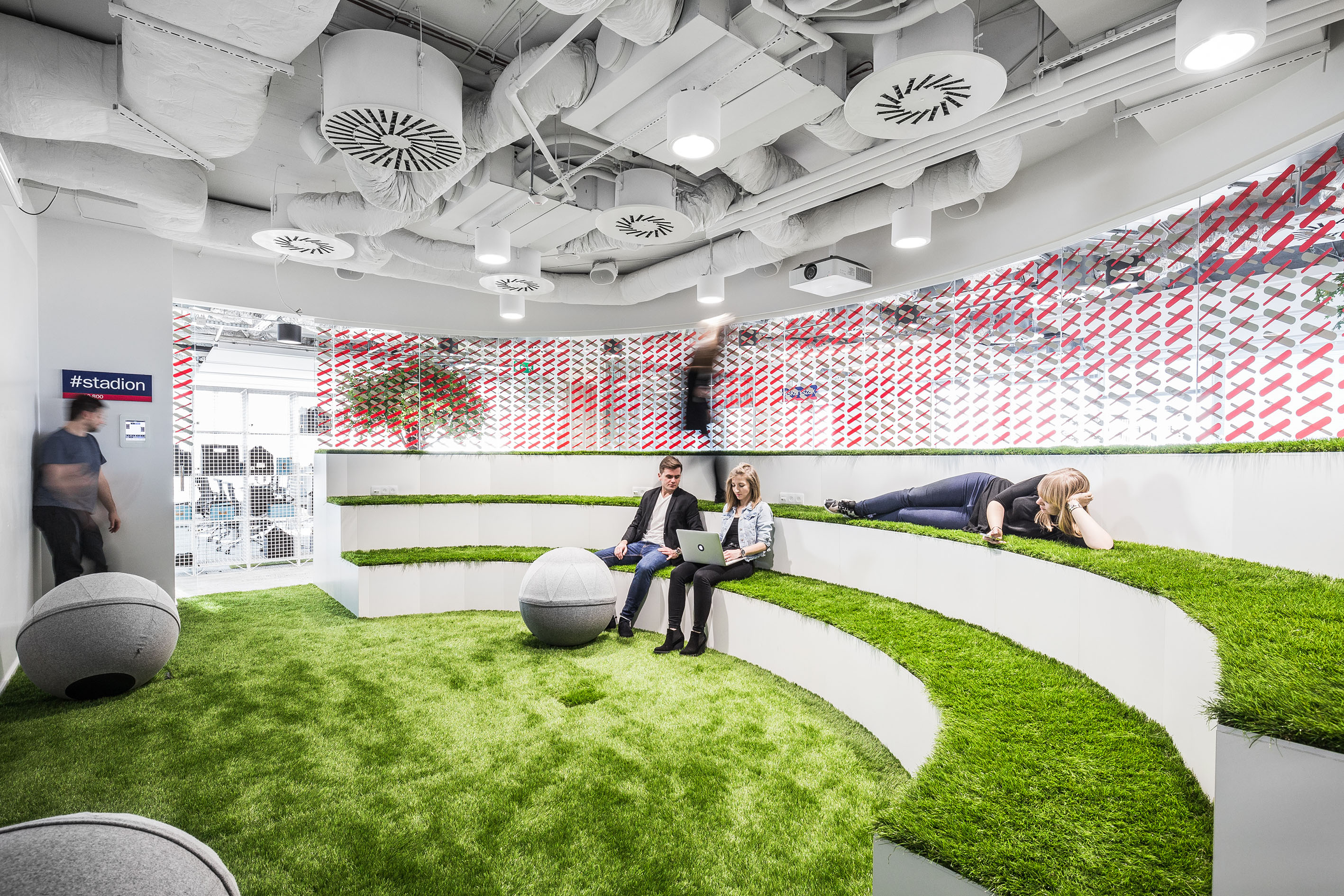 Warsaw In The Office | MediaCom
Meeting at Zbawiciela square, conference at National Stadium or silent work at one of Finnish houses at Jazdów district? Workplace team has designed an office for MediaCom which topographic and aesthetic are inspired by most characteristic attractions of Warsaw.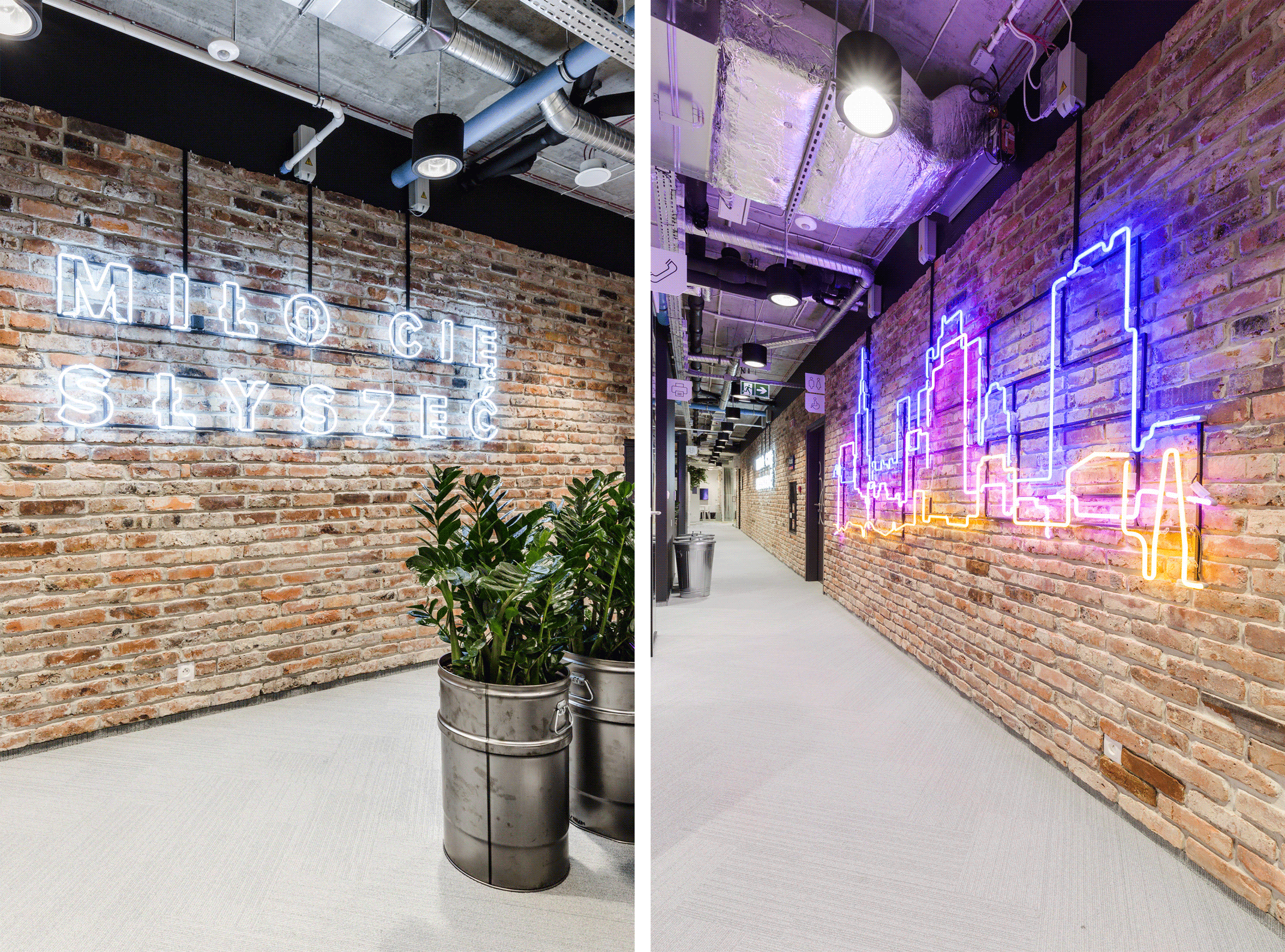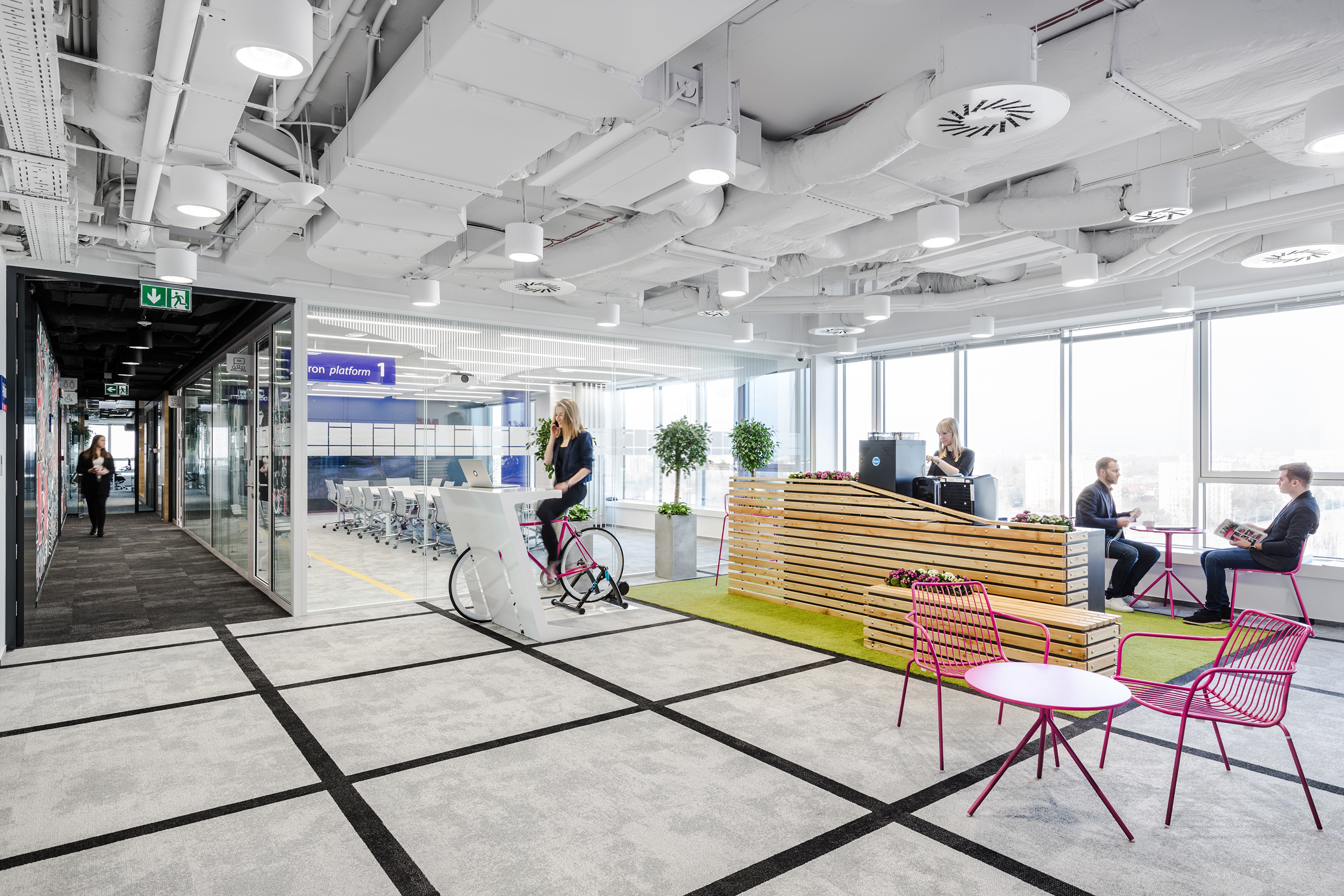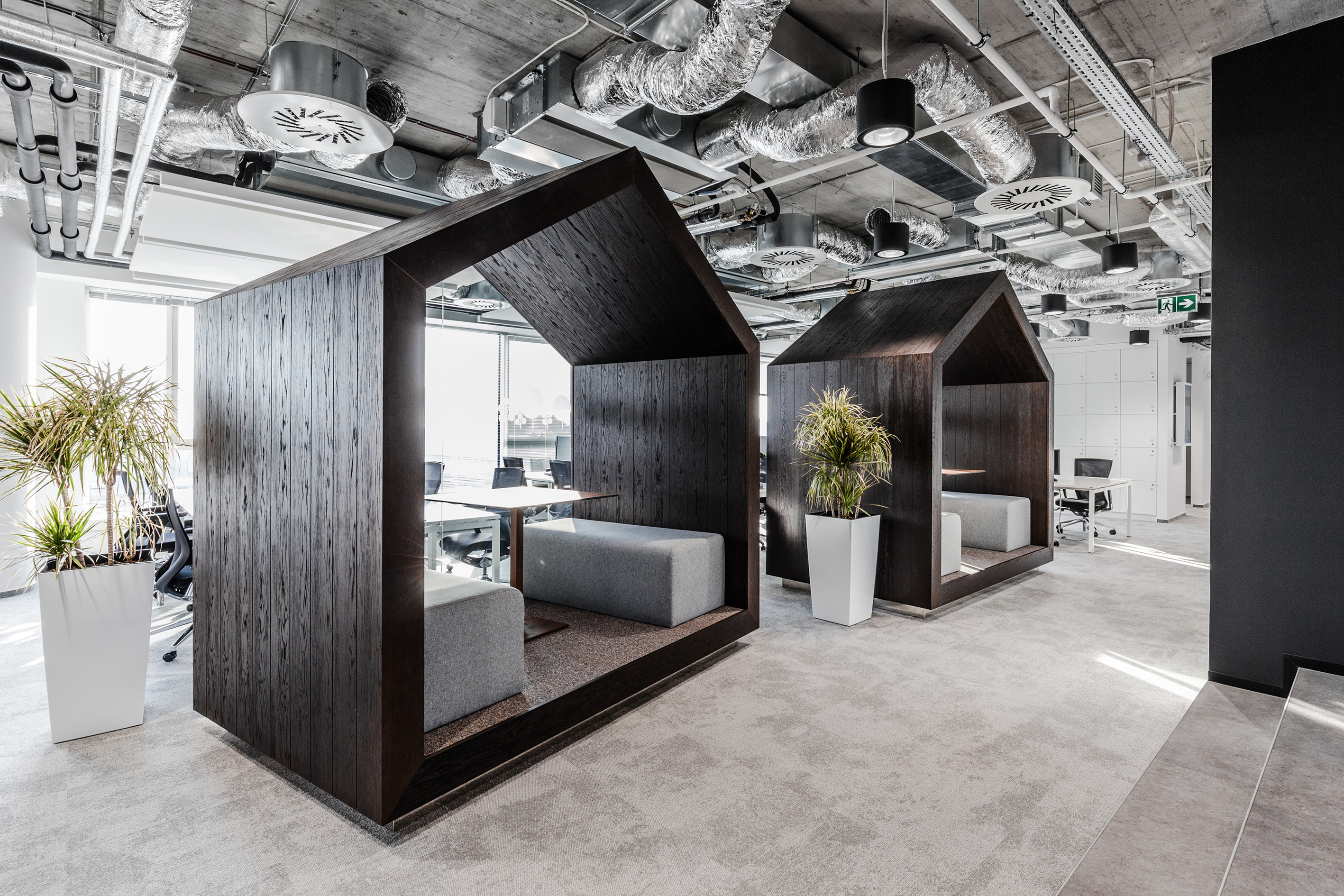 Based on our own research of space usage and work methods in various organization we noticed that function strengthened with interesting design increase usage of particular spaces according to their destiny. We decided to use the best developed patterns and inspiration from urban space and look at urban planning analogies for the different areas of work in the office.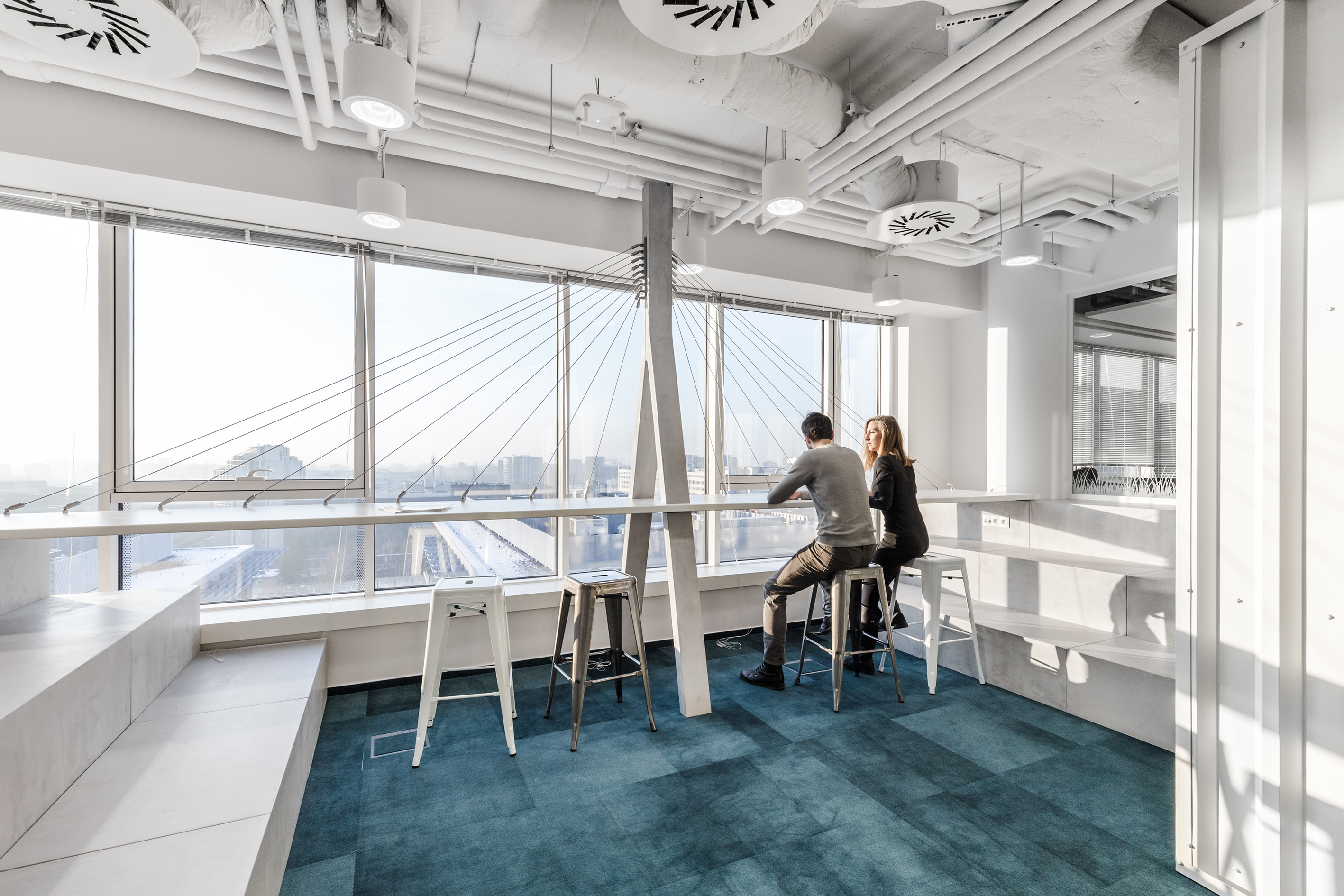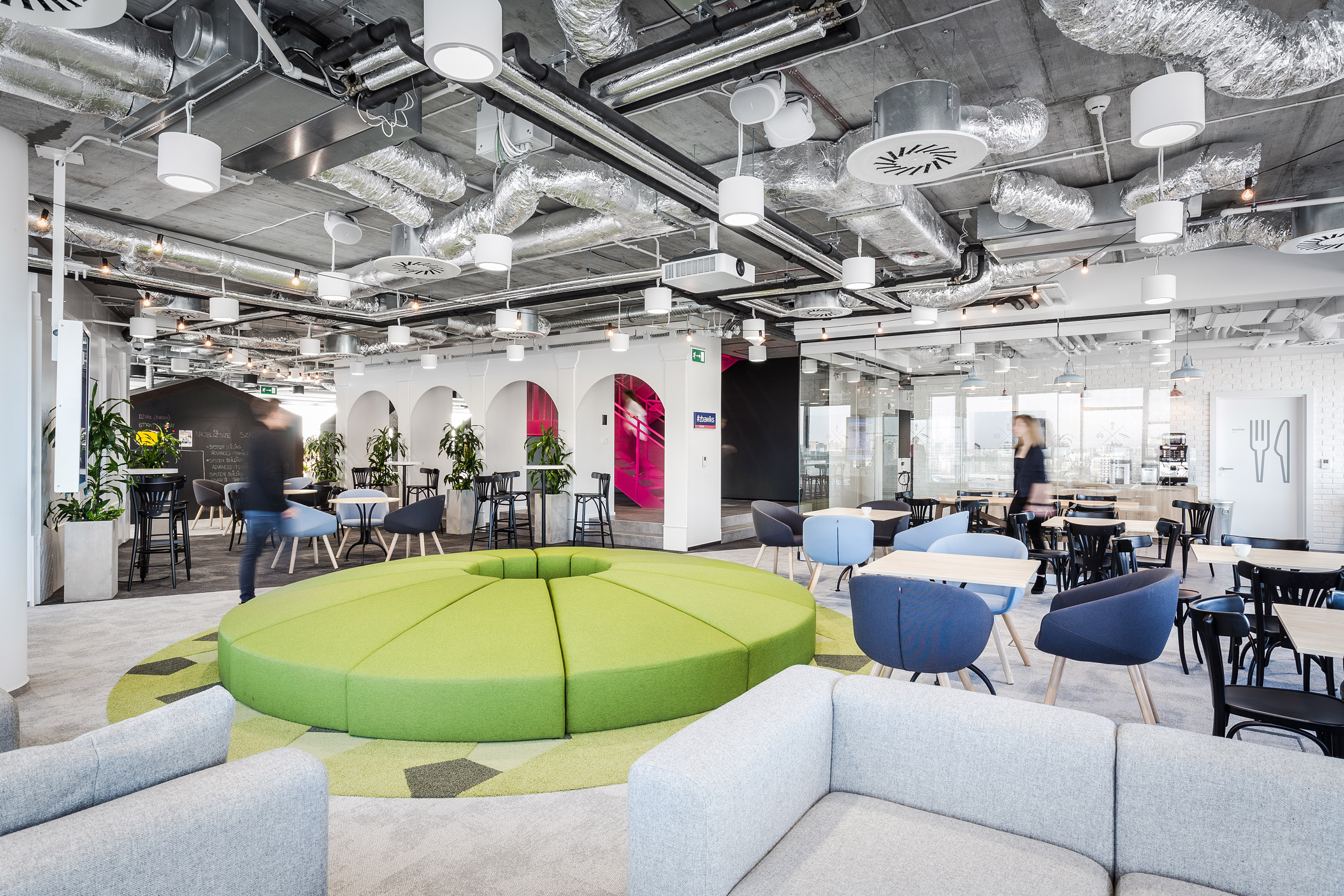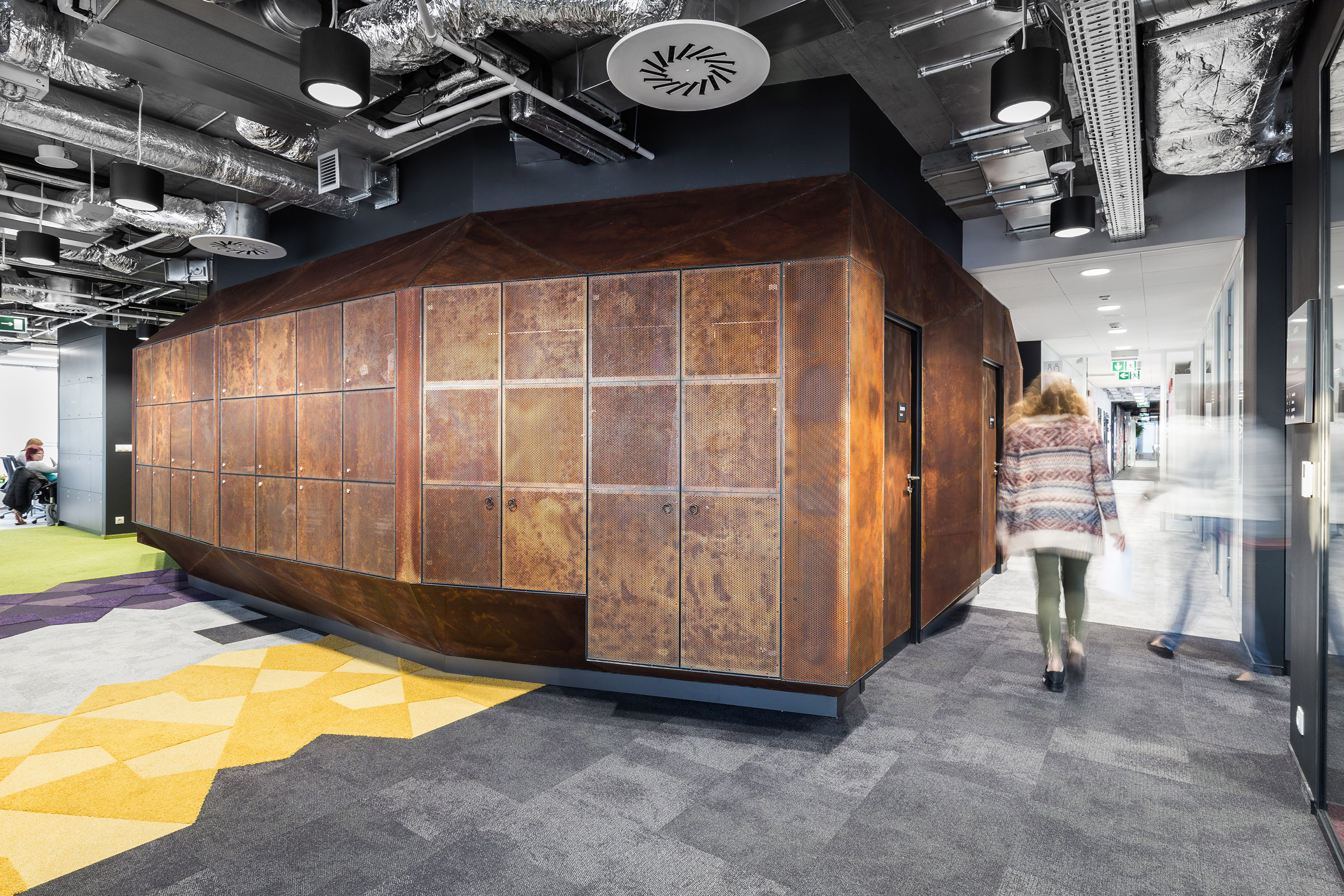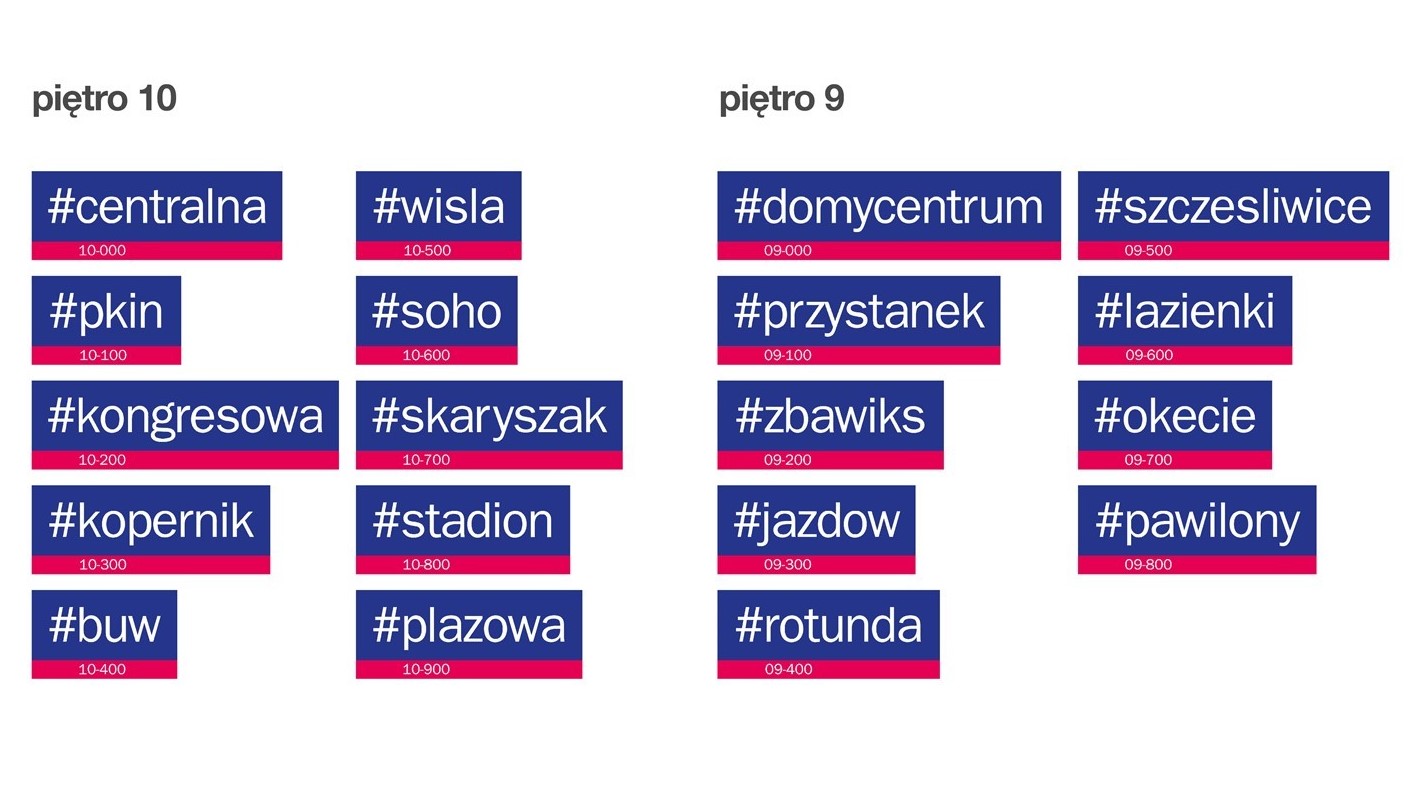 Choosing Warsaw as a place to refer to turned up to be obvious. MediaCom Warsaw – media house that is a part of global holding wanted to highlight it local character. The reference to individual Warsaw motives from the very first day simplified the recognition of spaces by employees and naturally communicated their functions. From several dozen of Poland capital spots we chosen nineteen that due to their function. unique character and recognition became direct inspirations. This way we created:
Zbawiciela Square – wide, open networking zone with kitchen,

Warsaw Centralna (Central railway station) – conference spaces dedicated to guests

Kopernik Science Centre – creative zone

University of Warsaw Library – work in silent/focus zones and meeting places

National Stadium – auditorium space, perfectly tailored to creative workshop activities, brainstorms etc.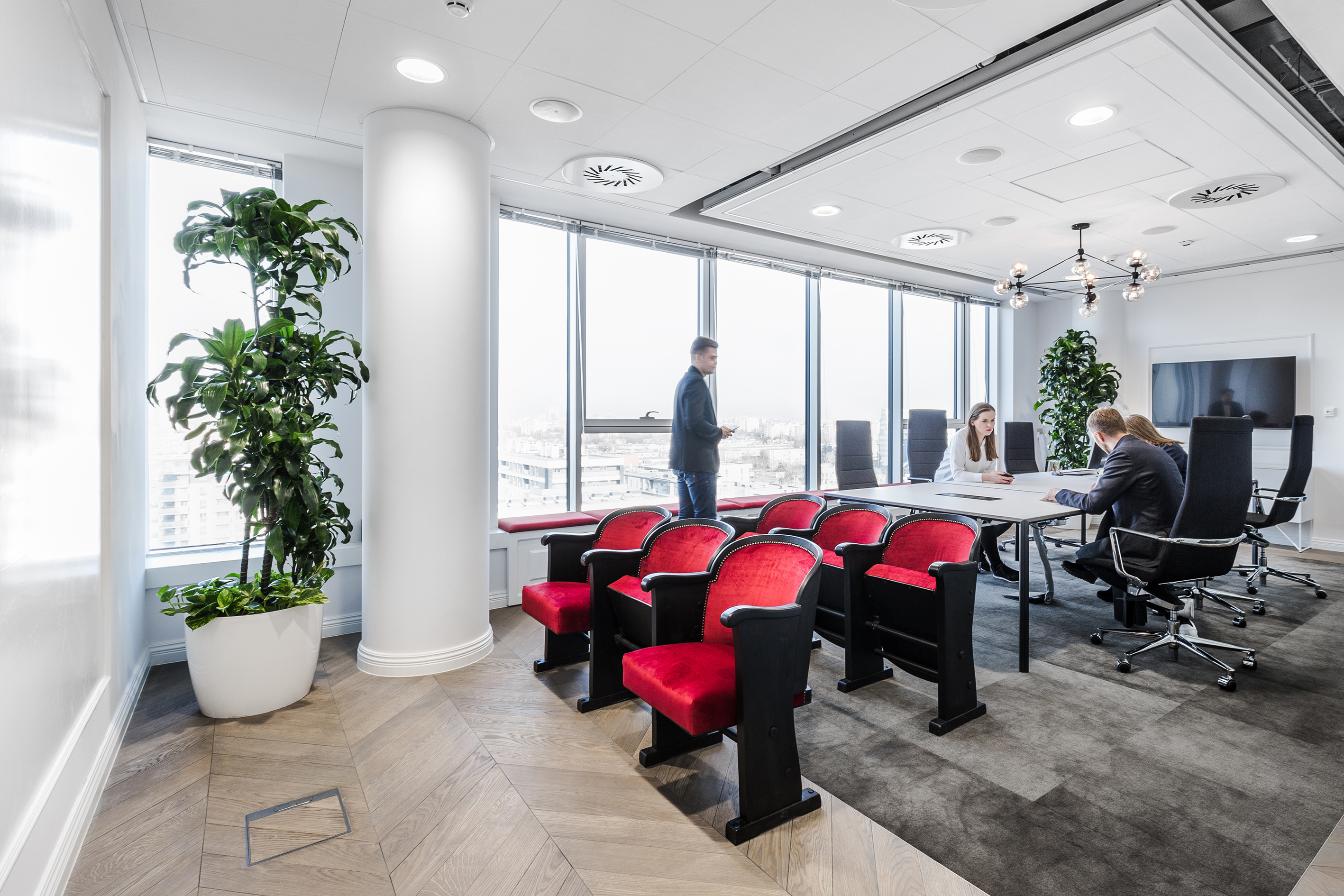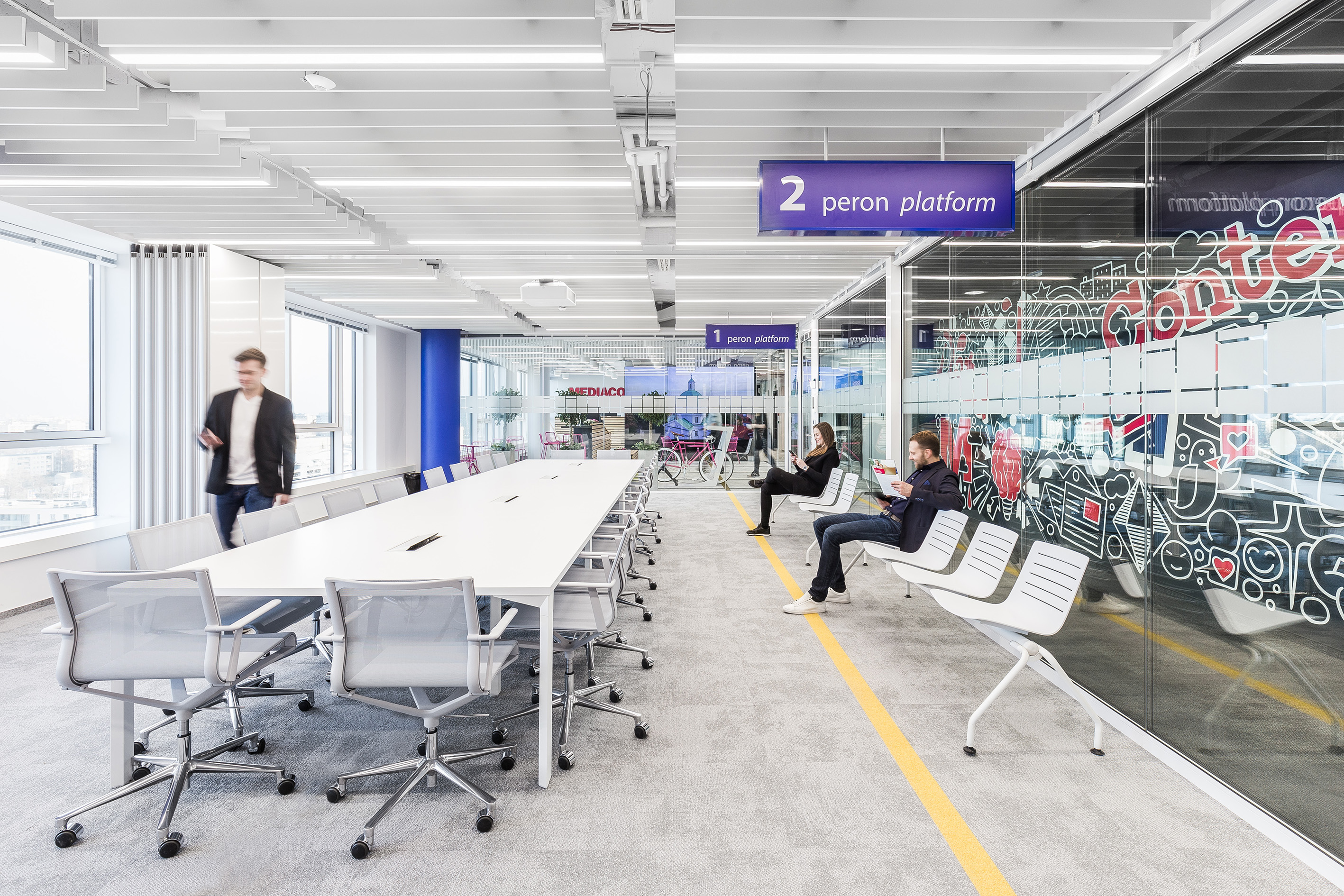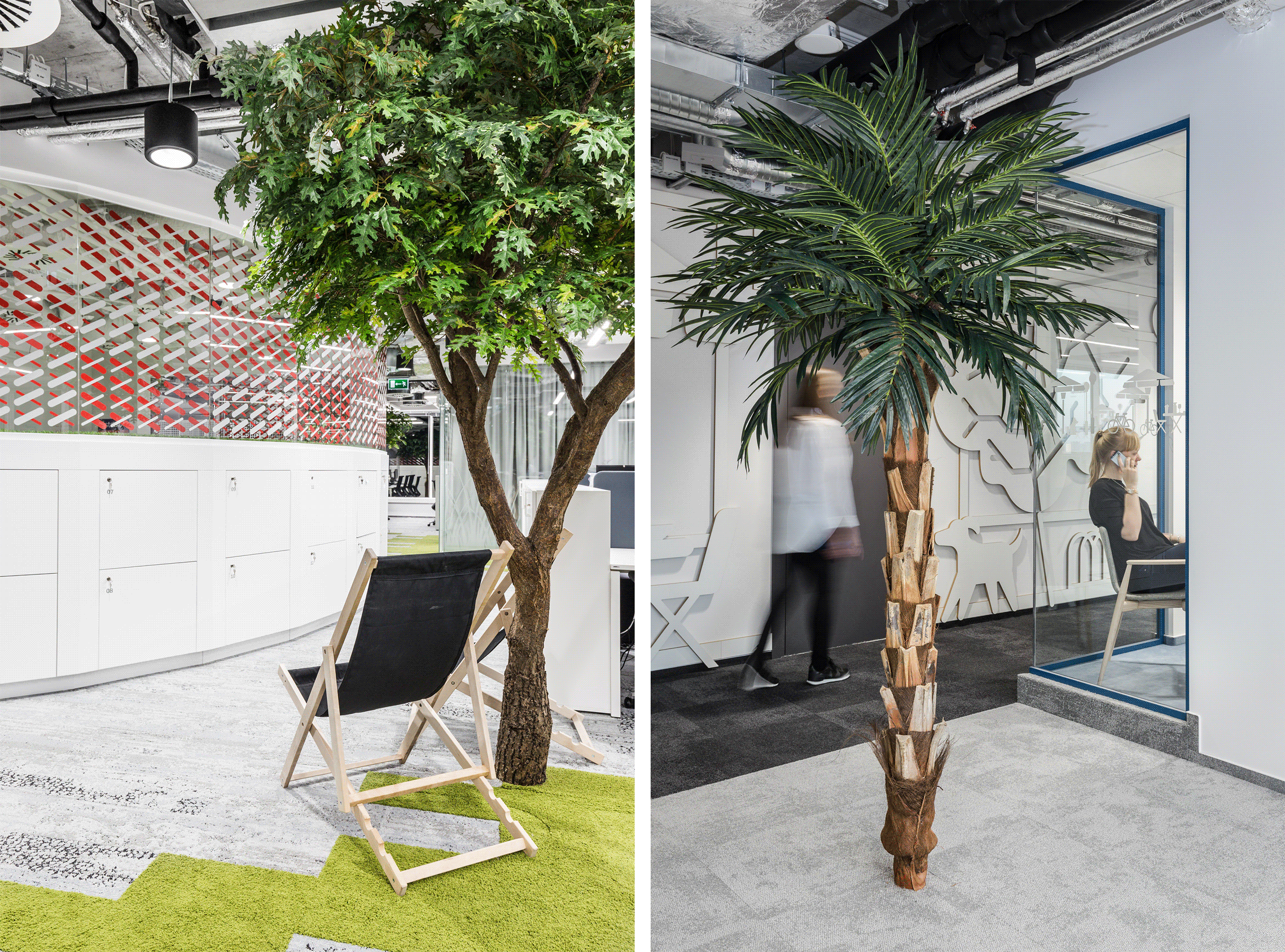 All zones in the office and their components have naturally gave the construction workers the names and orientation in the office. They were quickly assimilated and functioned as the official names, which strengthened us in the accuracy of our assumptions.
The new MediaCom office is located on 3000 square meters and now employ 300 workers, flexible design allow to increase it up to 400 people. Office is designed accordingly to the concept of work based on the activity of employees (Activity Based Workplace), providing a wide range of possibilities due to job activities, and expected features. In such an environment, individual work desk is not assigned to the employee, and all the office spaces are shared by people employed in the company. The company is gaining a lot of flexibility due to frequent changes in the structure of employment and specific tasks.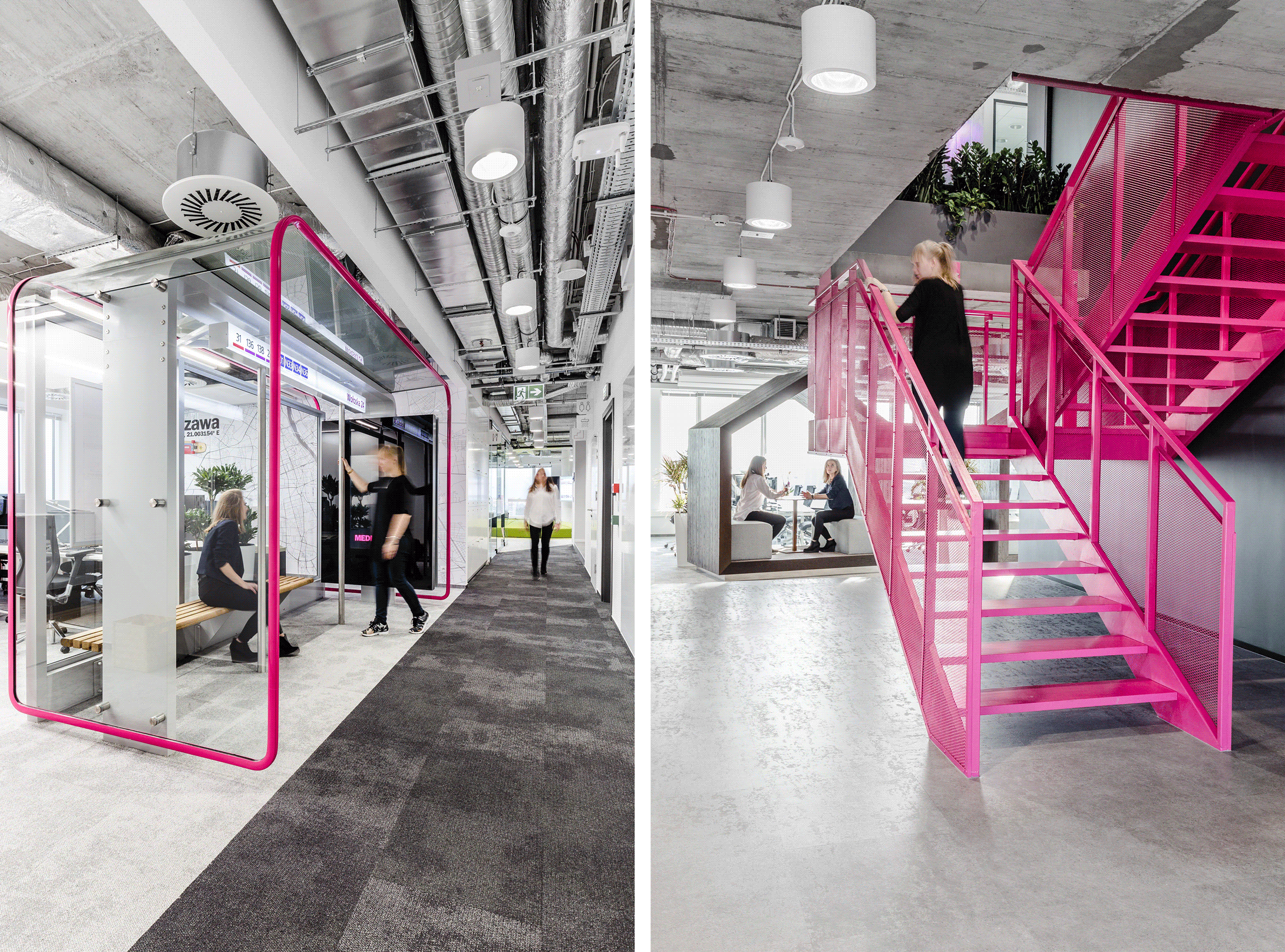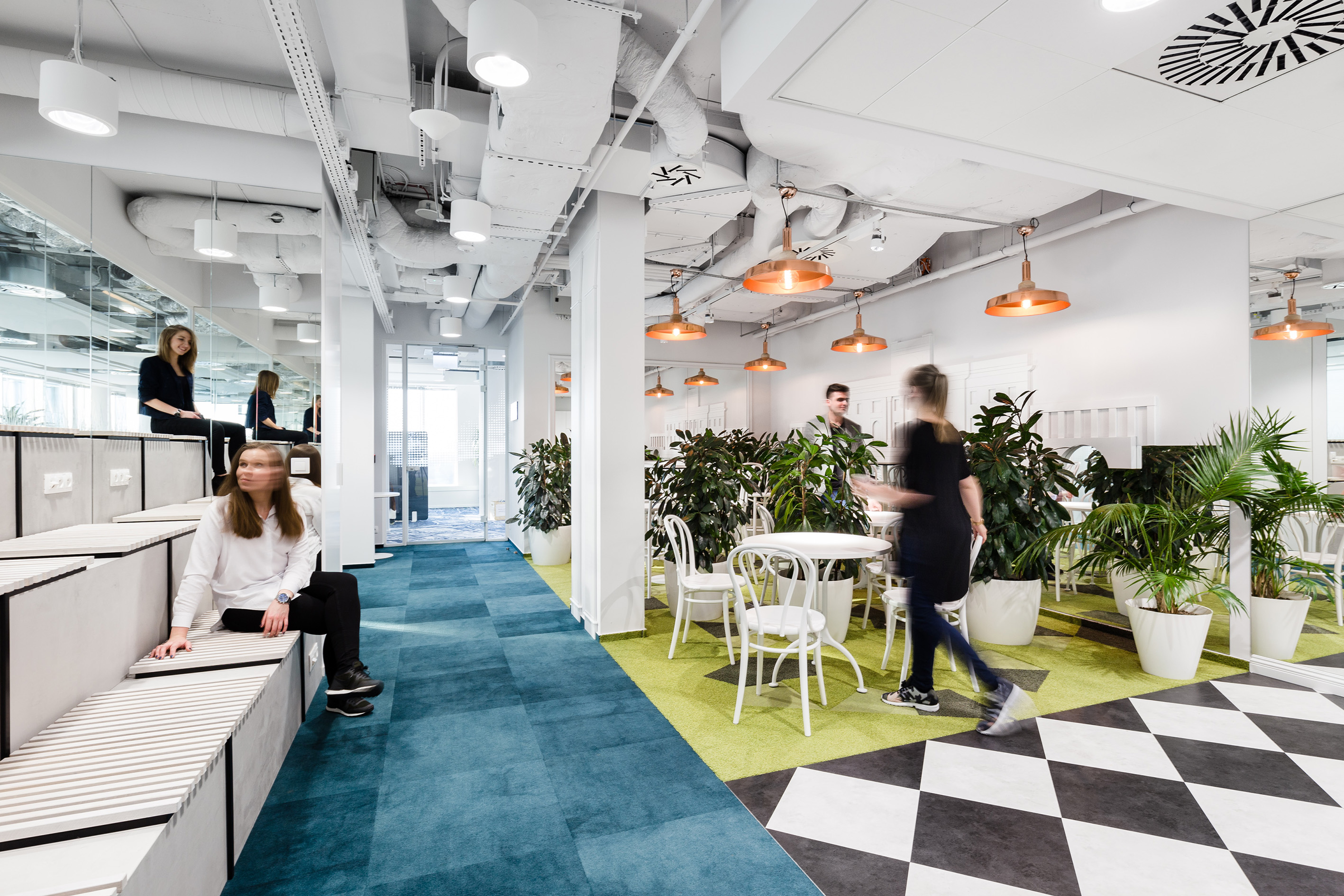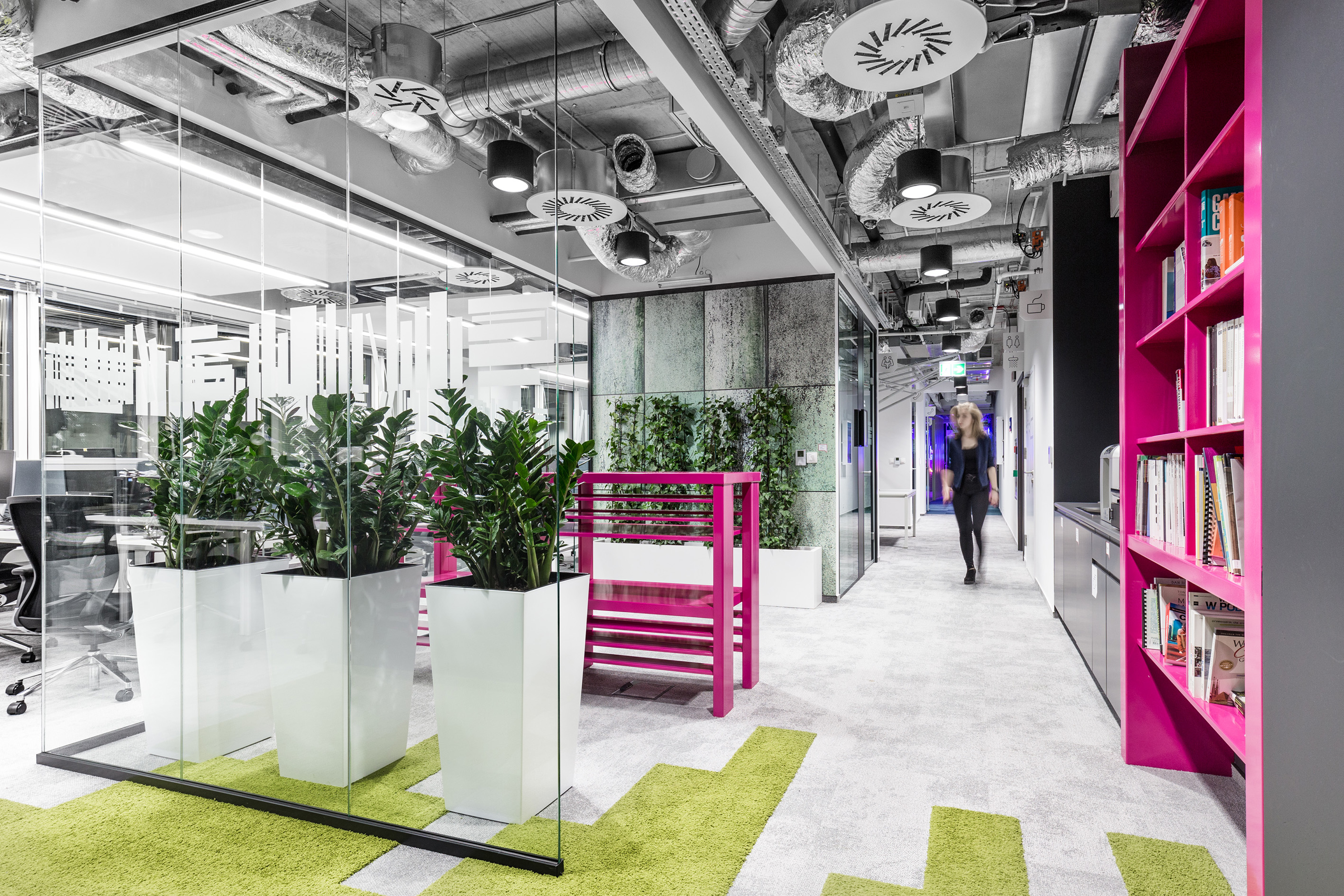 The new MediaCom headquarter along with surprising aesthetic is mainly characterized by it functionality. Communication routes are separated from zones of individual and team work by support zones like meeting rooms, telephone booths or places for ad-hoc meetings. This helps to reduce visual and acoustic distractions generated by people moving around the office, and at the same time maintain the character of space that is wide open. The natural consequence of our strategy of working space was the introduction of "clean desk policy".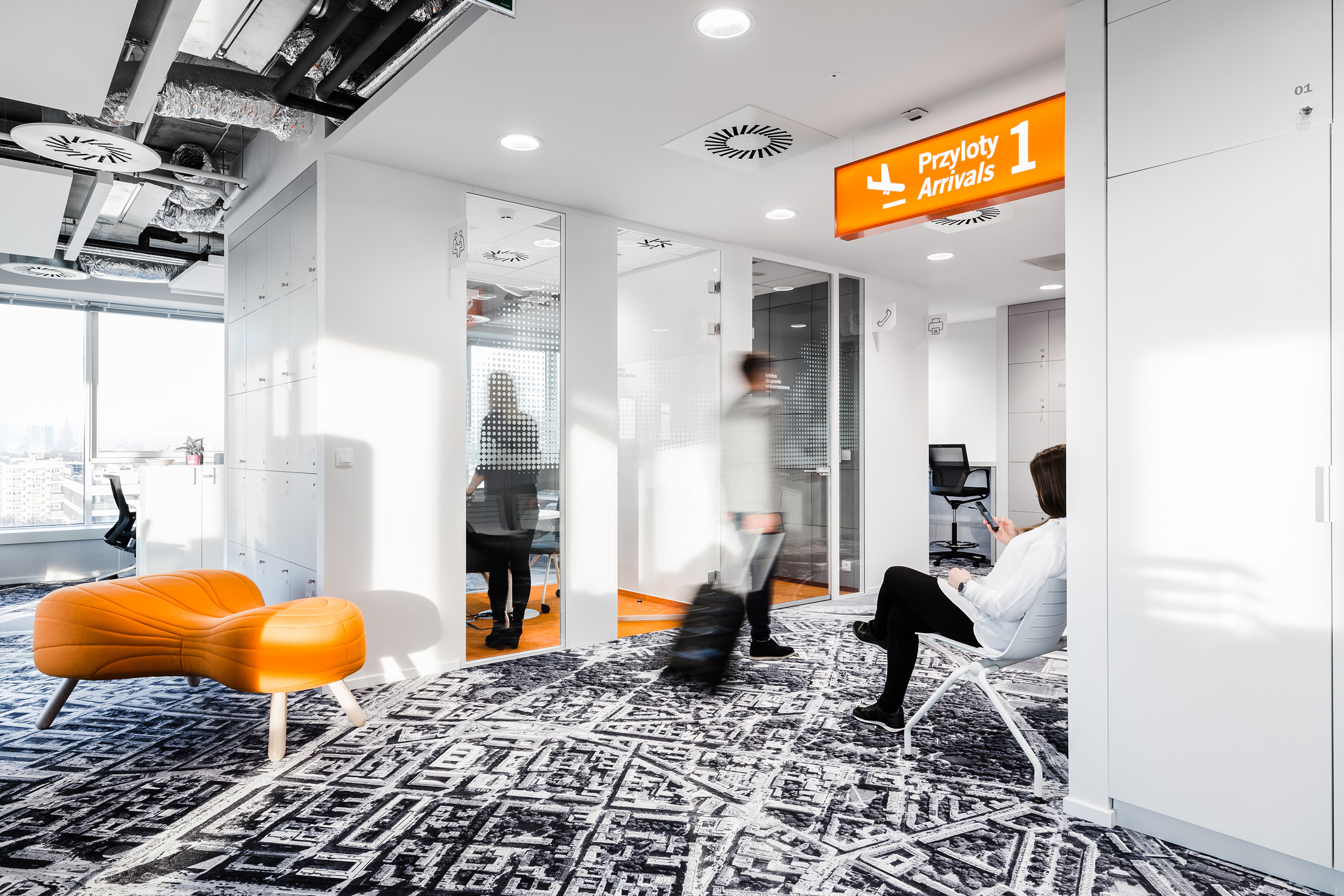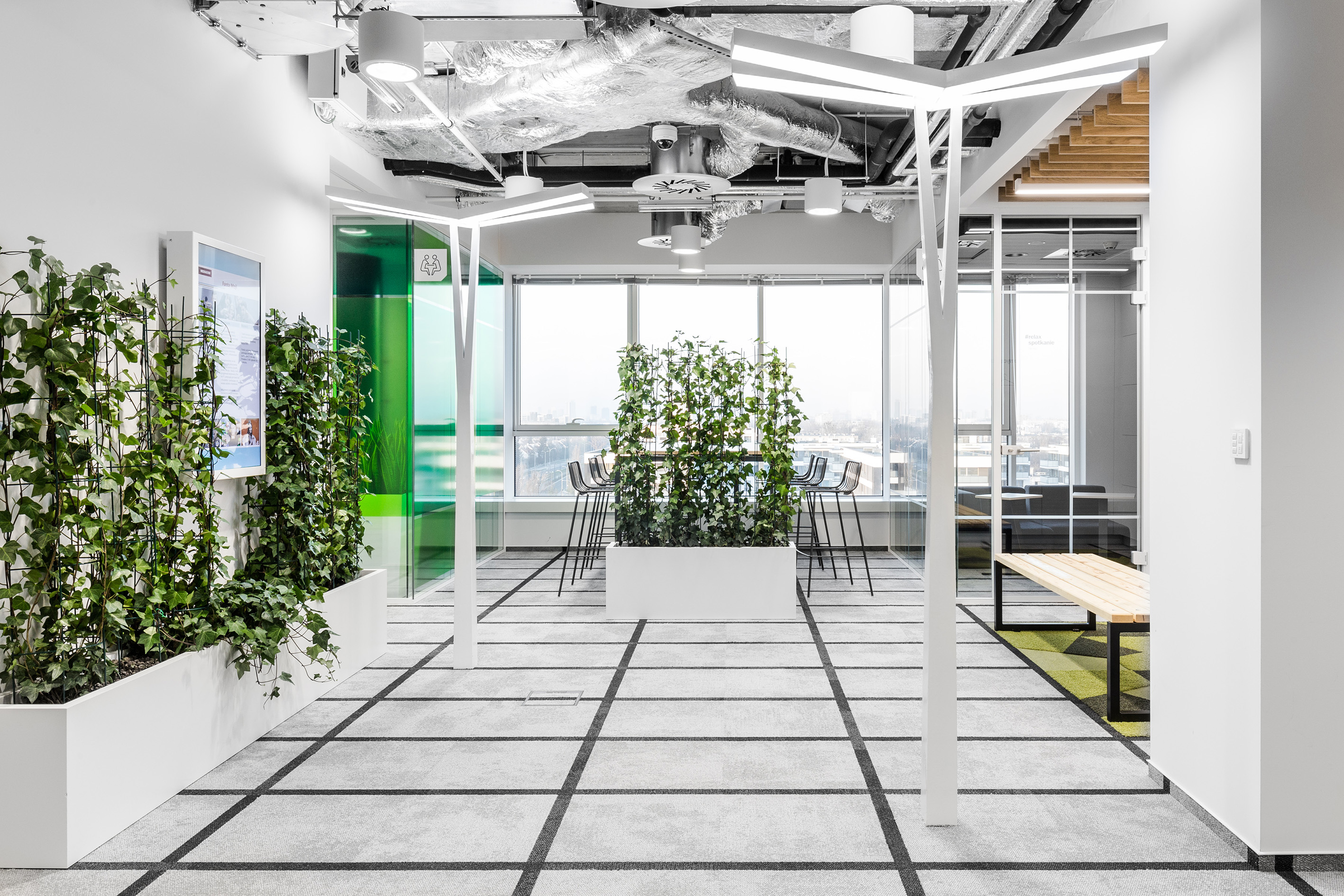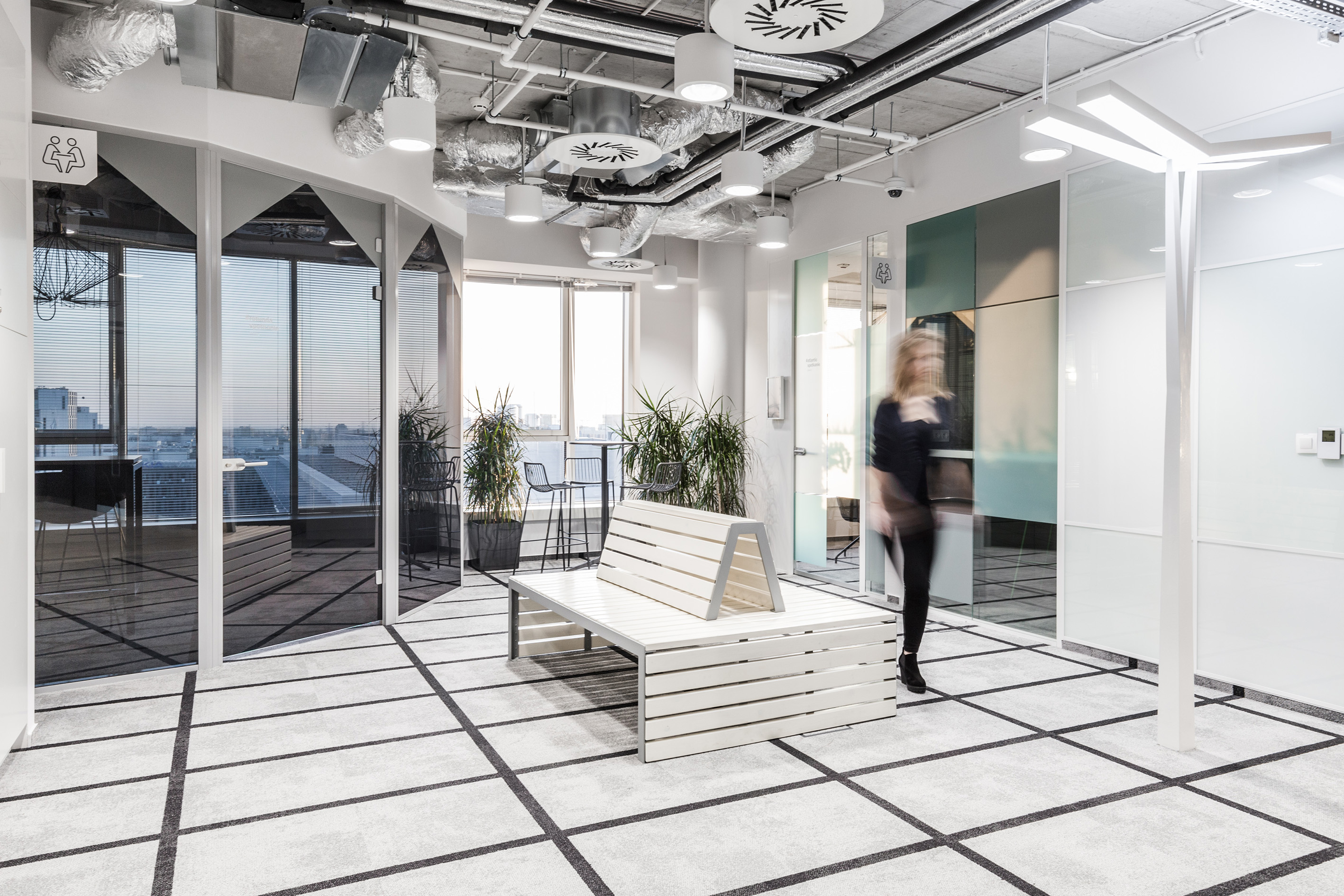 Applied architectural solutions, way of narrative and source of ideas for interior, met with a very warm reception, both among regular users of space and their guests.
Main design assumptions:
Flexible and functional space that will enable implementation of task of any kind f.ex. work in concentration, creative, formal meetings, ad-hoc meetings

Distinctive design that will attract generation Y and Z during recruitment process

Flexible, large and common for the whole company social-networking space, with option of organising town hall meetings and conferences

Board Members zone without assigned offices, team work with common table (bench) instead

Implementing Activity based workplace + desk sharing in whole office (on various level depend on department mobility)

Upgraded more characteristic design in common areas

19 zones of various design
MediaCom Office in numbers:
Area: 3 000 sqm
Number of employees: currently 330, ready for 400
Number of floors: 2
Location: Poland, Warsaw, Wołoska 24
Duration: 24 months including research of space usage and work style, strategy, pilot project and design process
Work character: diverse, from the administrative functions to very creative
60% of area dedicated to individual work (desk)
40% of support zones (for meetings, social, etc.)
Project team:
Bogusz Parzyszek, CEO | Founder
Dominika Zielińska, Head of Architecture | Managing Partner
Marzena Bednarczyk, Senior Architect
Anna Zapart, Senior Architect
Kaja Abdank-Gruca, Change Manager
Katarzyna Gajewska, Research & Evaluation
Damian Bieniek, Anna Rzeźnik, Kasper Skirgajłło-Krajewski, space branding & wayfinding
Adam Grzesik – photo