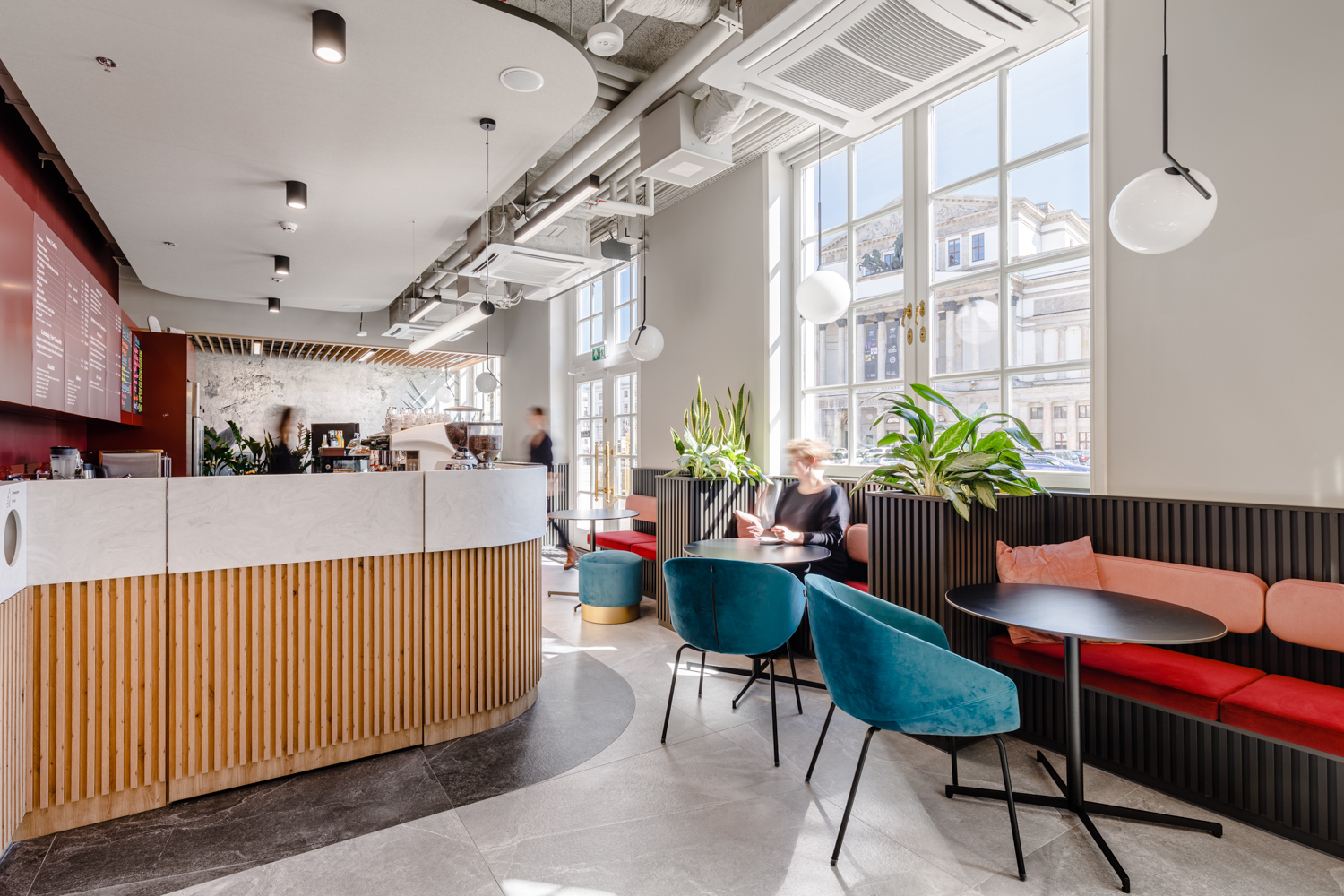 Generali Cafe
29.05.2023 / Man does not live by work alone! When our concentration is lacking and our eyesight seeks respite, it is worthwhile to have a good coffee and a snack in a space with a unique view of the façade of the Grand Theater designed by Antonio Corazzi. You can, if you work, for example, on Senatorska Street in Warsaw. It's an inviting, cozy haven with the wonderful aroma of coffee wafting through the air… the perfect place in an urban setting to relax and gather your thoughts.
Inside, we are enveloped by the good atmosphere created by the team running the cafe, and the unpretentious interior invites us to spread out. Thanks to the balance of stronger colors with a subdued base, a fair amount of wooden elements and natural vegetation, it is possible to get away for a moment from the hustle and bustle of the city and regenerate pleasantly here.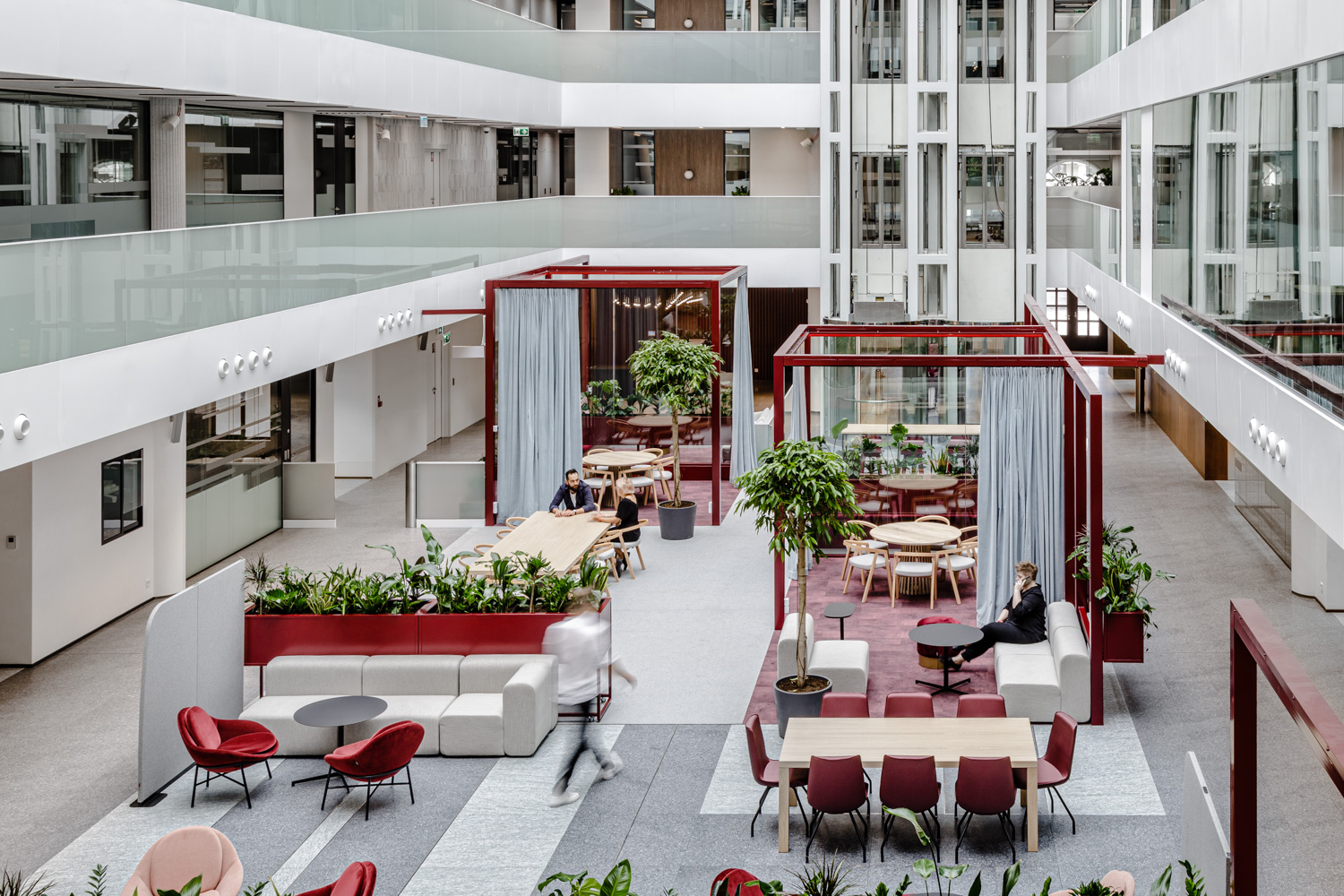 When we were developing the design concept for Generali's new office (https://workplace.pl/pl/story/generali-nowoczesna-rewitalizacja-w-duchu-wloskiego-renesansu/), the client asked us if we would also create a design for the Cafe Generali café (then still located on Postępu Street in Warsaw's "mordor"). In preparing the project, we wanted the cafe to be both aesthetically consistent with the entire new Generali office at Senatorska 18, and to have its own character. We listened carefully to the needs and took care of the details so as to create a unique gastronomic point on the map of this part of the city.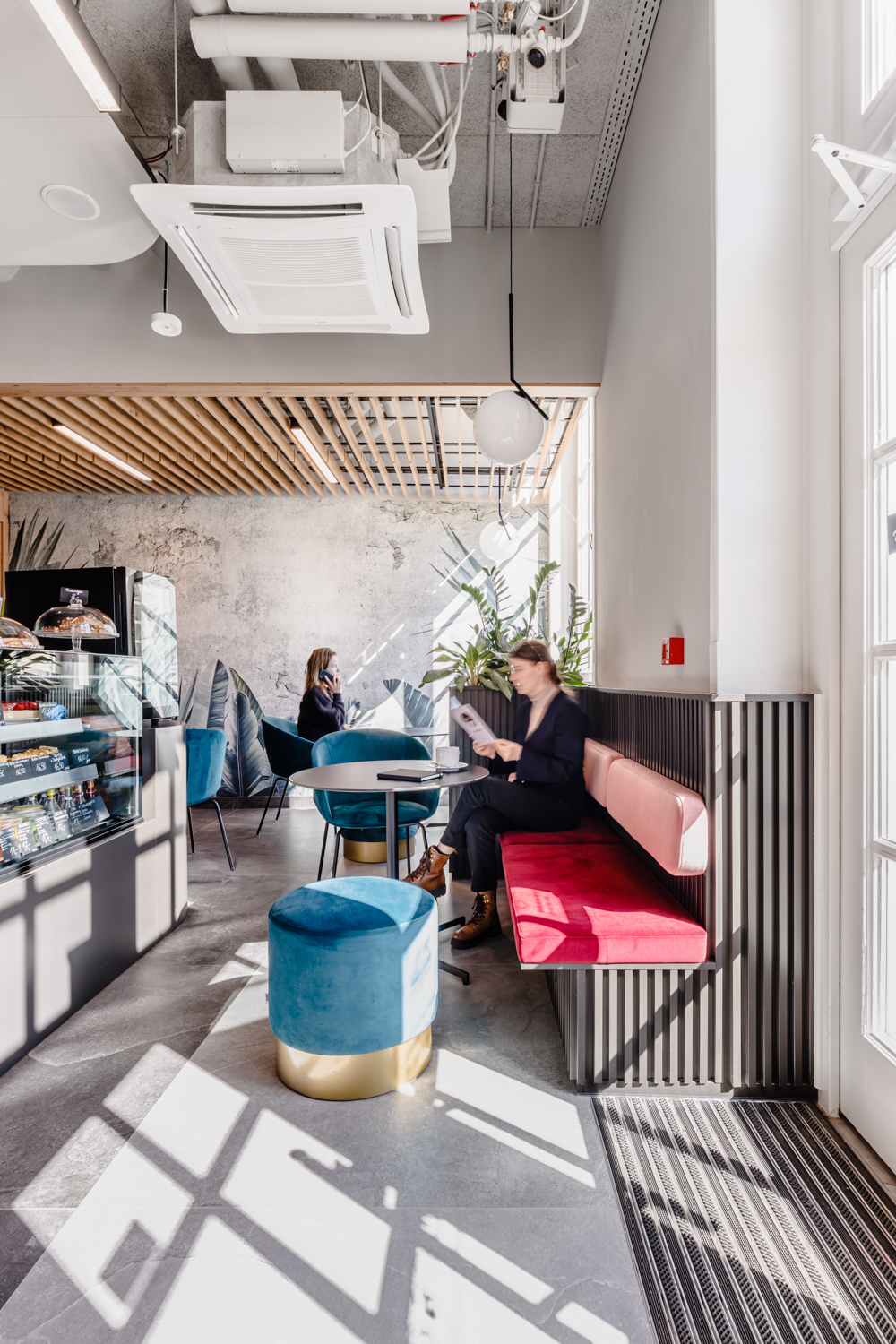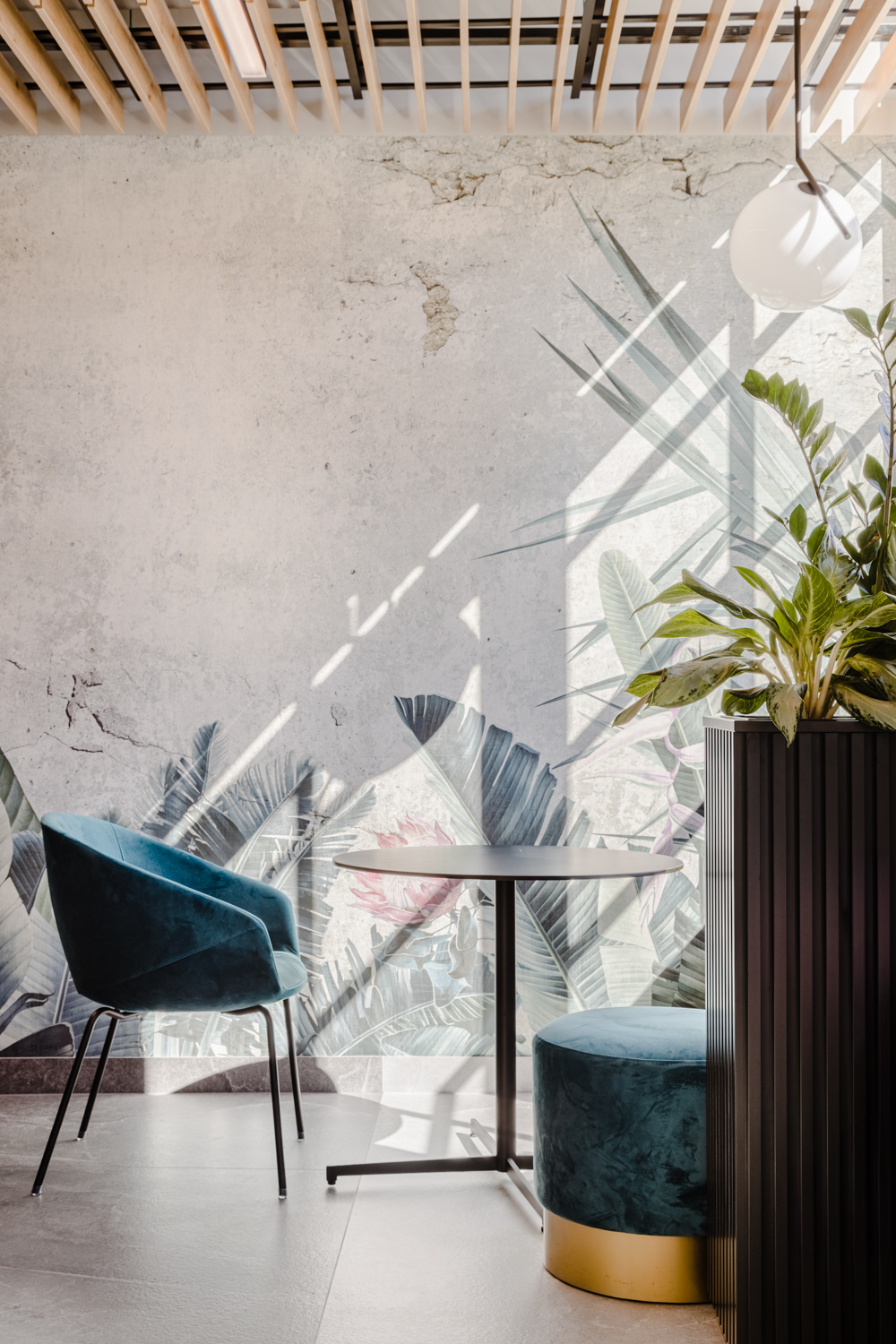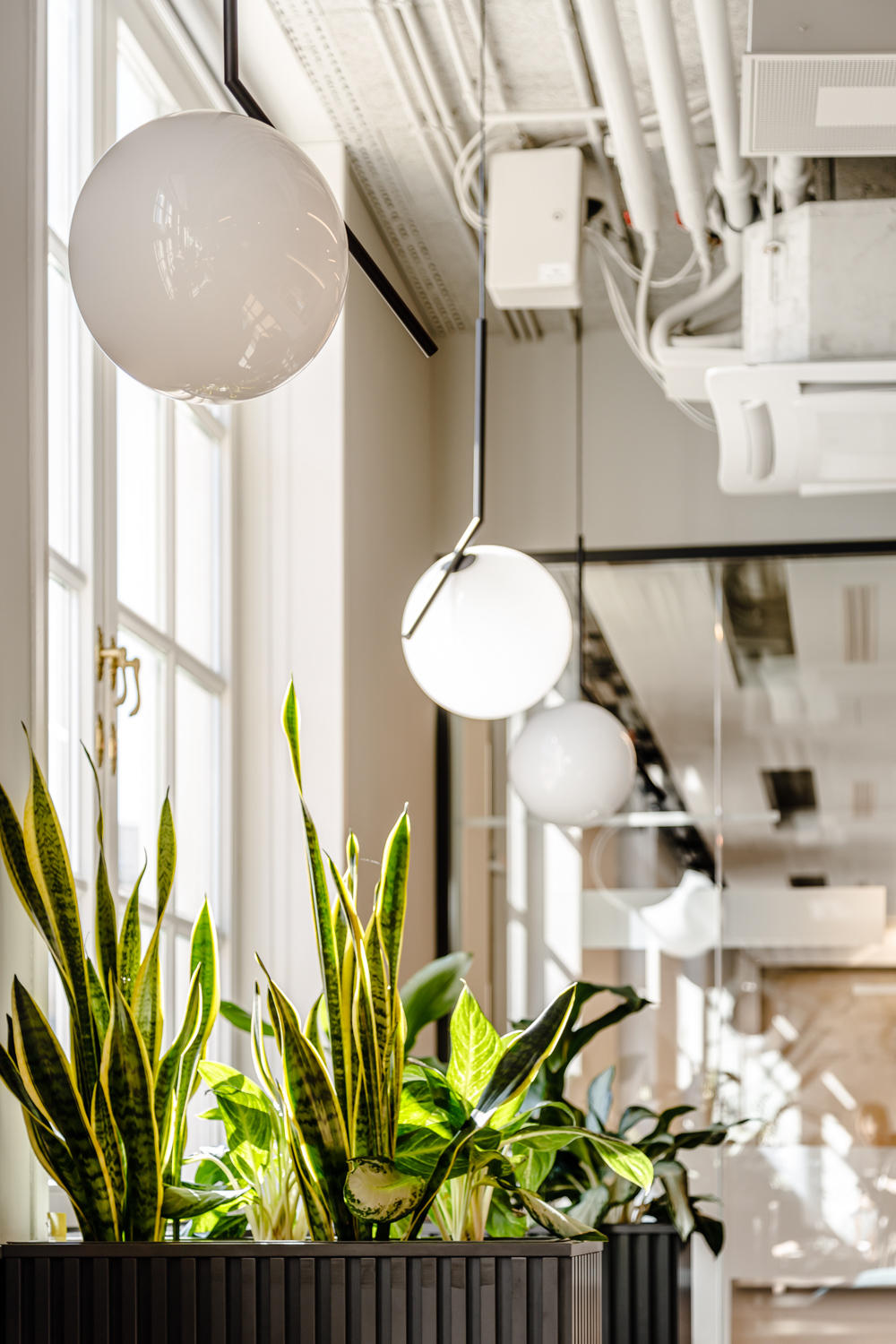 Everyone is invited to Cafe Generali – both residents and employees of nearby offices. We have already had more than one coffee or smoothie there. And when are you going?
Team responsible for the project:
Project lead: Aleksandra Czarnecka, Katarzyna Gajewska-Kulma
Design, visualizations, technical arrangements and supervision: Aleksandra Czarnecka, Aleksandra Piotrkowicz, Katarzyna Gajewska-Kulma, Paweł Deroń, Rafał Mikulski