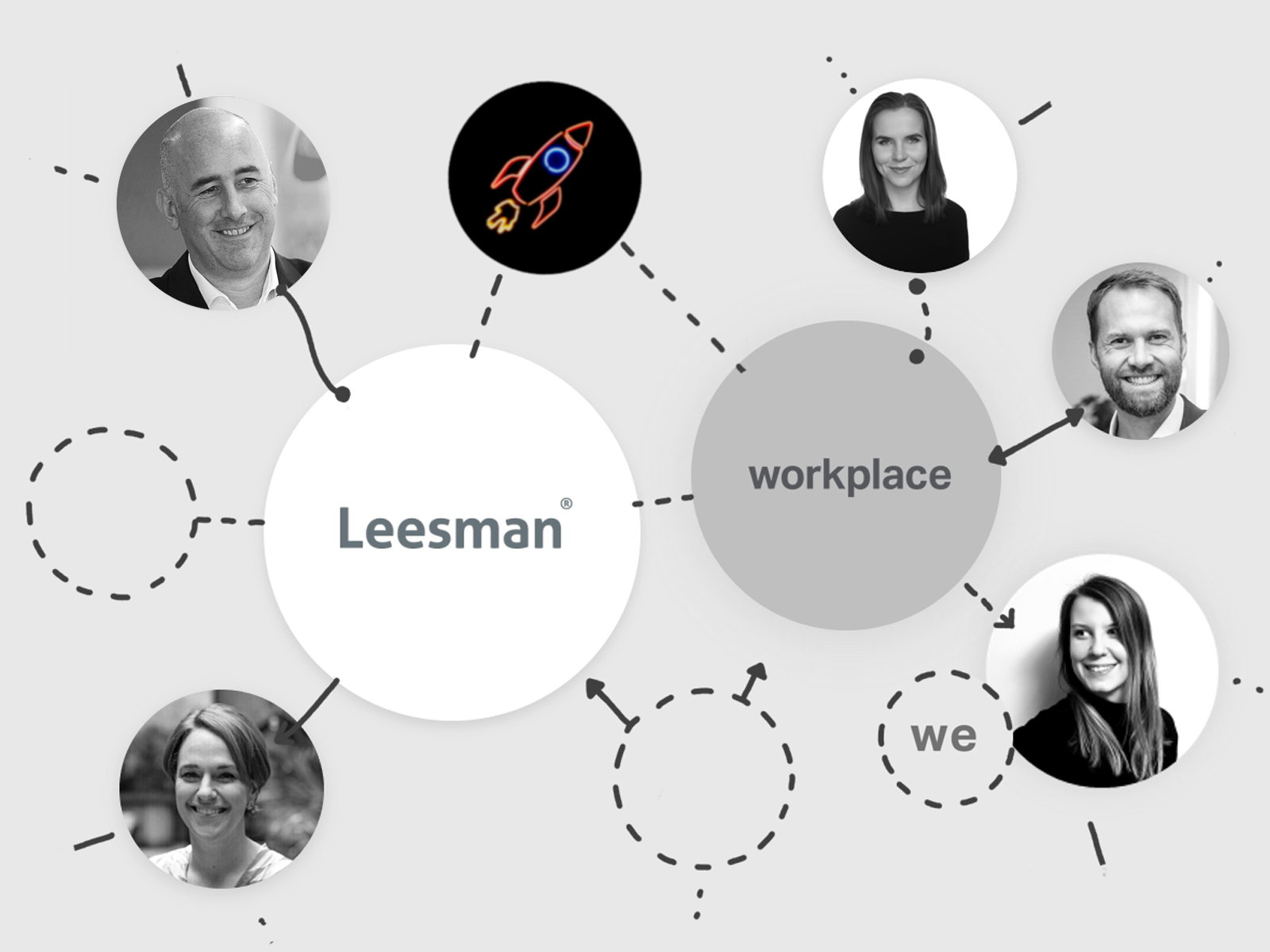 The Global Home Working Study | Workplace x Leesman
We team up with Leesman! We are joining a global initiative to explore the working environment in the current situation. Together we are conducting a survey on how remote working influences the experience and activity of employees. One third of the world's population is in isolation, and business is going through the biggest remote working test in history. This requires a quick response to shape a better future for work!
The plans and forecasts of companies all over the world are in question. Organizations are going through the biggest remote working test in history. The results of this test will be a key element of the strategy that will allow employers to understand changes during and after the COVID 19 pandemic.
Our goal is to support all partners and clients in making responsible, data-driven decisions. Together we are building a network of experts that will combine independent home-working research developed by Leesman, analyses by business psychologists and our strategic and design experience. Data collected in Poland and worldwide will be published in an expert report. In the face of a changing world, we want to build a new perspective on the work environment. #TogetherIsBetter
What are the main benefits?
A comprehensive database for organisations showing the pace and scale of changes in the working environment.
Proposals for workspace optimization taking into account the needs of business and people.
Global and Polish benchmark and exchange of practices with other partners.
Working actively with Leesman, we offer strategic and research support in translating survey results into real action. We will help you to plan a short and long term strategy for activities related to redefining and transforming your work environment.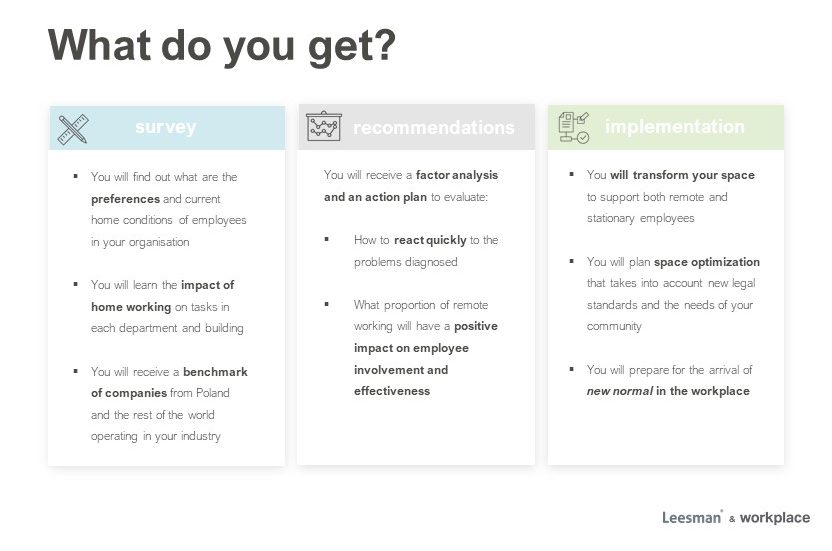 How does the tool developed by Leesman work?
The survey generates a simple index of the effectiveness of the homework experience, which is called 'H-Lmi'. It is calculated from two study areas:
Influence on the employee – measured how homework affects the personal sense of productivity, commitment, or work-life balance.
Effects on activity – measuring productivity, work tools and knowledge flow.
This sketches the overall picture of the organization and its activities while working remotely. In understanding the context in which the company is located, the results are adjusted to the specific tasks of the departments, demographics and home conditions of employees.
What is the process?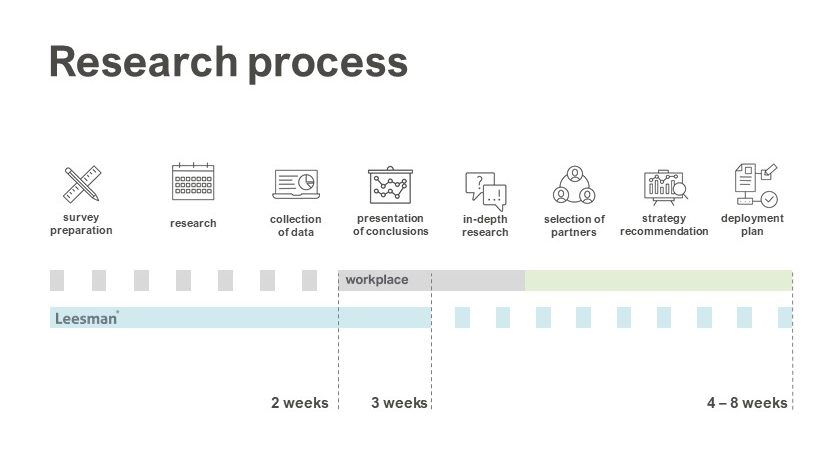 To conduct the survey and join the initiative, please contact us at: leesman@workplace.pl